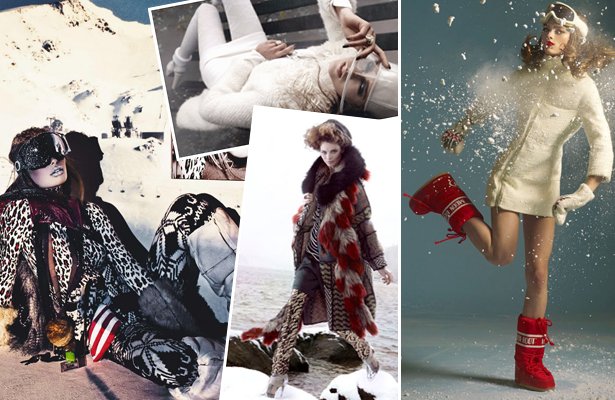 ShareThis
With temperatures dropping and winter (sort of) starting to sweep in – it's time to think about how you're going to stay cute while bundling up for the next few months. Sure bulky coats and a million layers seem like the best way to keep warm, but we pulled together a few other great ideas to make sure you stay both chic and toasty during winter's chilly months.
-Knit beanies are of course the quintessential winter head cover of choice, but why not turn up the glam by trying a turban instead? We pulled together this great list of options to fold, tie or stitch your way to an uber-chic topper.
-Knitwear designer and author Laura Zukaite shared an awesome Smocking Legwarmer project from her book Luxe Knits last year and we think it's the perfect time to break out those needles and whip up your own luxury knits.
-We love how BurdaStyle member Mai-der refashioned an old scarf by slicing it up and adding a large exposed zipper. Totally cyberpunk cool.
---
-Toss out those ratty old slippers and slide into a brand new pair with our Alice pattern, add faux fur or feathers for a little extra drama.
-Jazz up a basic scarf by adding a row of fun pom poms like BurdaStyle member stars did with her Pom-Pom-a-licious project. This would work well with any kind of decorative trim and makes a great gift for a friend or loved one.
-The ultimate in cold weather headwear, a faux fur bomber hat will keep you toasty yet chic in even the most extreme conditions. And this project is great for beginners – so there's really no reason not to give it a try!
---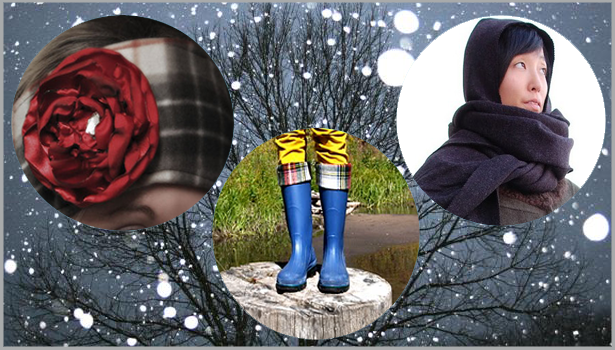 -If you're less than enthusiastic about smashing your hair down under a bulky hat in order to keep warm, try this adorable Fleece Flapper Headband project from member Angel Peterson.
-Snow, rain, slush – winter is not a good season for cute shoes. However, you can add a little personality to your wellies and winter boots with this Boot Liner Tutorial from Amy at H is For Handmade. It's also a pretty clever way to put an old scarf or extra fabric to good use.
-Another way to cover your head but still keep your hair looking sleek and chic is by wearing a hooded scarf. BurdaStyle member mimishim made this awesome Hood Wrap in just under an hour. I'd say that was 60 minutes well spent!
---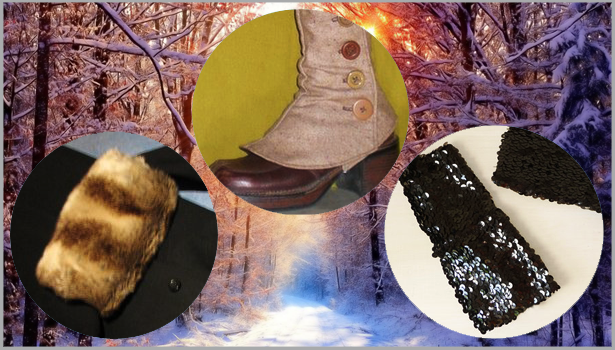 -With all of our touchscreen digital devices – sometimes gloves are a whole lot more trouble than they're worth. An ultra glamorous way to stay connected while keeping your hands toasty is with a muff. Member elainemay created a faux fur version that you can stitch up for yourself in no time.
-Wearing skirts and dresses gets a bit more complicated during the winter months, what with trying to keep your legs warm without piling on long johns and three pairs of socks. If you love wearing skirts but hate dealing with bulky boots and layers, try you hand at fashioning a pair of spats with this easy tutorial from member sawa.
-And last but certainly not least, our fantastic creative director Alison Kelly whipped up these sparkled arm warmers for a project of the week and we are still swooning over their glam-to-warmth ratio. Check out the beginner-friendly instructions and add a bit of shine to your cold weather wear!