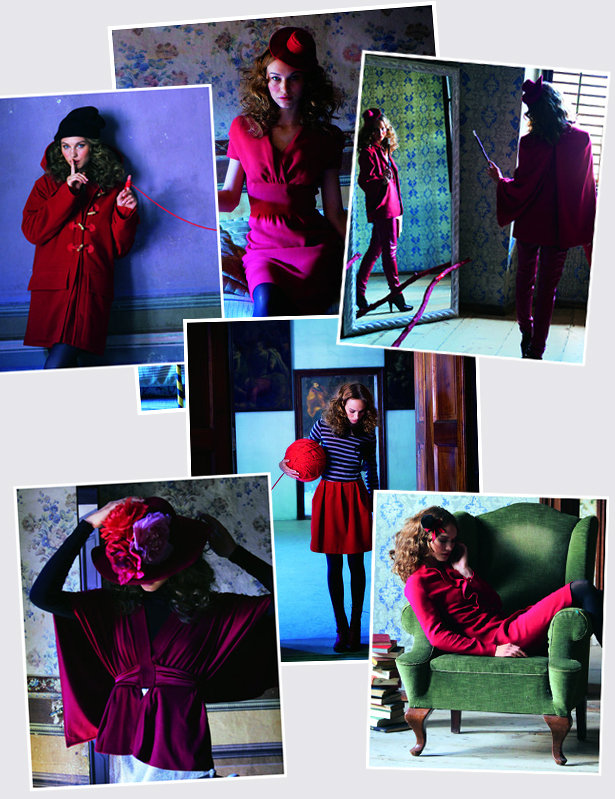 ShareThis
This week we're excited to reveal 6 gorgeous patterns all made from rich and romantic reds. Looking for a blazer or a duffel coat, or the perfect holiday ensemble? Check these out and get sewing!


Moving right from the left-hand corner:
1. High-waist V-neck dress. Super flattering and flirty. Make it in a bright wool crêpe or go for a metallic brocade for the ultimate holiday look.
2. Kimono top. This top is fancy and practical. try it in a soft wool or velvet and add a sequin trim for some extra sparkle.
3. Long sleeved dress. Perfect for holiday parties and colder days, this long sleeved dress would look great in a red burn-out velvet or silk crepe.
4. Blazer with cape-like back. Make a surprise statement as you walk away in this unique blazer-capelet. Make it in a richly hued wool velour or velvet and have fun with the buttons.
5. Skirt with box pleats. A variation from the long hippie skirt from the 'grunge' patterns, when you chop off the length, you get a super cute mini. Cut it from a bright red wool crêpe or felt for added structural integrity.
6. Duffle coat. Bundle up in style— make it in a nice brushed wool in a bright solid color or go bold with a Navajo or Pendleton wool.