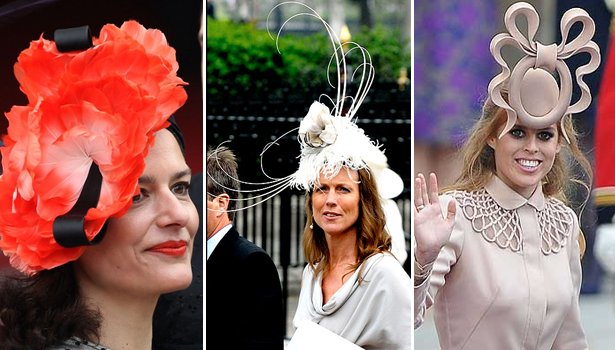 ShareThis
Now that the focus has shifted (somewhat) from Kate's dress, suddenly everyone is talking about all those hats at the Royal wedding last week. What did you think of the fancy and potentially dangerous headwear the ladies of European aristocracy were sporting during the festivities? Click through to see a few of my favorites and ones that would have been better off left in the hat box.
I am a huge fan of hats – blame it on Blossom – and look forward to incorporating more into my summer ensembles. What about you? Any hat fans or better yet, any hat makers out there?
My Favorites (in no particular order):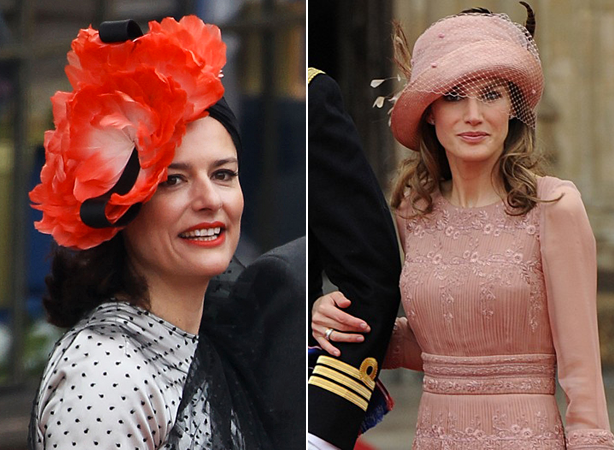 Miriam Gonzalez Durantez, wife of UK Deputy Prime Minister Nick Clegg; Princess Letizia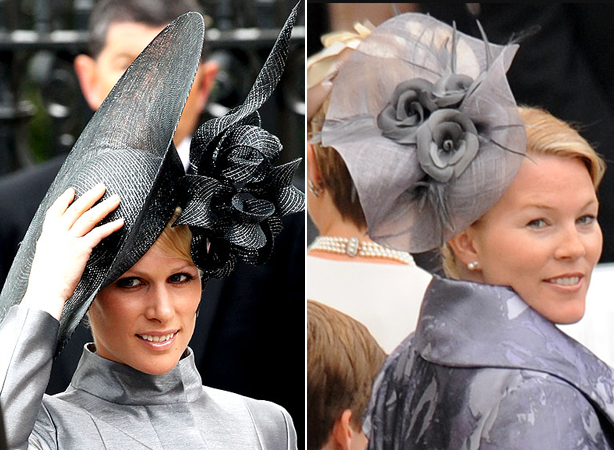 Royal cousin Zara Phillips in a hat by Philip Treacy; Autumn Kelly, wife of Peter Phillips – son of Princess Anne

Sophie Winkleman – Lady of Fredrick; Victoria Beckham in a Philip Treacy hat and dress of her own design, with husband David

Sophie, Countess of Wessex; Princess Michael of Kent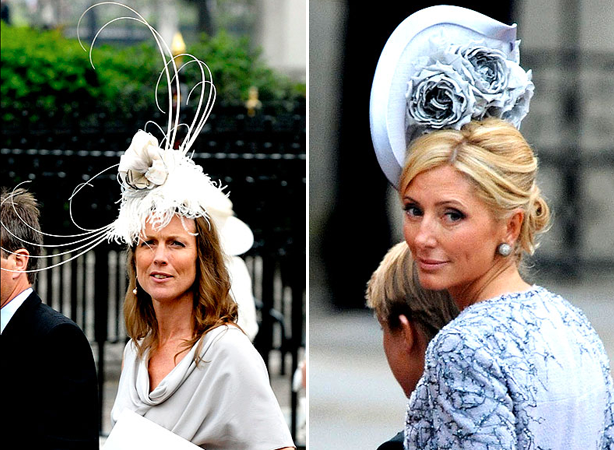 Claudia Bradby, jewelry designer and wife of British journalist Tom Bradby; Princess Marie-Chantal of Greece

The mums (and step-mum) – Carole Middleton in a hat by Jane Corbett, Queen Elizabeth II in a hat by Angela Kelly and Camilla Duchess of Cornwall in a hat by Philip Treacy
It was a nice thought, but….

Princess Eugenie of York – daughter of Sarah Ferguson; Santa Sebag Montefiore with her sister, British TV personality, Tara Palmer-Tomkinson

Lorna Brooking; Prince Harry's date Chelsy Davy, desperately in need of a hair brush
And everyone's favorite: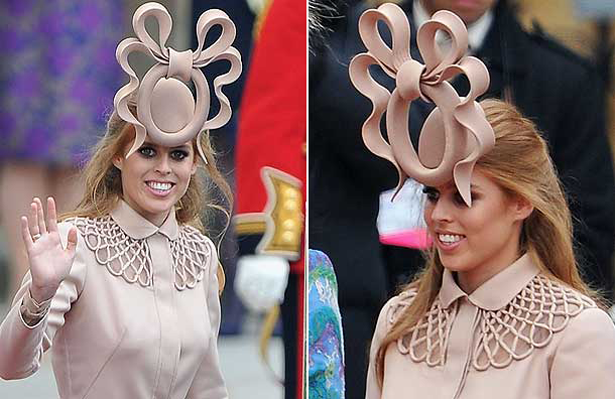 Princess Beatrice of York looking like a character from Spongebob Squarepants
Any favorites? Let me know what you thought about the millinery choices at the Royal Wedding.
If you still can't get enough hats check out the great selection that Daily Candy pulled together just in time for this year's Kentucky Derby!
Photos courtesy of People.com and The Daily Beast