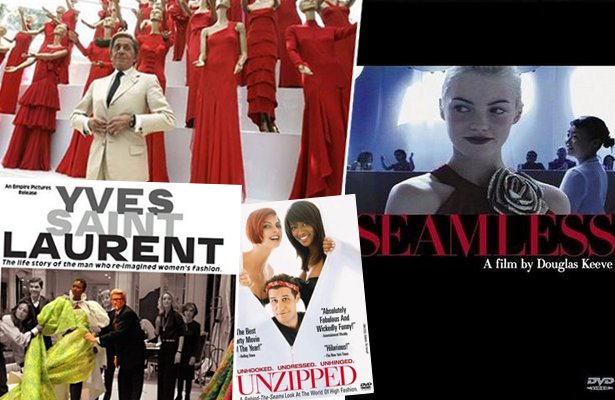 ShareThis
I love fashion, I love movies. Put the two together and there's little you can do to pull me away. What I love more than seeing fabulous fashion in movies is watching movies about the making of fabulous fashion, and luckily for me there have been a handful of really great documentaries released in recent years which have provided unprecedented views into the often mysterious world of high fashion. I pulled together some of my favorites (and ones I've been meaning to see) for you to get sucked into this weekend.
Unzipped
Released in 1995, this was one of the first documentary films to really give the viewer a glimpse inside the world of high-end runway fashion, following Isaac Mizrahi's Fall 1994 collection and all the breakdowns that went with it. The fashion industry is so much more democratized and accessible now, with designers updating on Twitter and sharing behind the scenes photos via Facebook or their own websites. Not so in the days of dial up AOL service, so this film was a real treat for fashion lovers. And seriously, when was the last time you saw models with so much attitude (hello, Linda Evangelista)? Ah, I do miss the days of the "Supers".
Watch the official trailer here.
Seamless
Another fashion doc from Douglas Keeve (the man behind Unzipped), this time he turns his lens on young talent and chronicles what it takes to make it in the fashion industry. Following a group of up-and-coming designers – including baby faced Jack and Lazaro from Proenza Schouler – Seamless films the young designers as they vie to be the first recipients of the now established CFDA Fashion Fund Award. Heads up for you Netflix users, this is currently available for instant streaming so no need to wait for the DVD.
A Notebook on Cities and Clothes
One of my favorite fashion docs if only because it gives a very rare glimpse into the world of Yohji Yamamoto. Not one for the spotlight, Yamamoto gives filmmaker Wim Wenders an intimate look at his creative and work processes, as well as how he continues to remain original in a world of increasingly copied and exploited work.

Valentino: The Last Emperor
For the first time legendary designer Valentino Garavani allows viewers into his glamorous world of high-fashion and high drama. The film follows Valentino and his longtime partner, Giancarlo Giametti, as they prepare for a massive retrospective in Rome as well as shake ups in the business which lead to his final collection for the namesake house. While Valentino is obviously the creativity behind his label, it's Giancarlo who is the brains and it's pretty apparent that Valentino is where he is today not only because of his talent but also in large part because of Giancarlo.
Lagerfeld Confidential
Following the ever-mysterious Karl Lagerfeld for 3 years, filmmaker Rodolphe Marconi paints a picture of the everyday life of the man behind arguably the most prominent fashion house in the world, Chanel.
Signe Chanel
This time Lagerfeld plays a smaller role to the larger story that is the inner workings at Chanel. An up close and personal look at the design and couture crafting process with Chanel's indomitable seamstresses and tailors – I loved every minute of this film. Witty and tongue-in-cheek a way only the French can pull off, this is a great insider view on what it really takes to get a couture collection made. It's a shame the couture artisans aren't given more credit, without them many of these designers wouldn't be much more than a lot of grand ideas…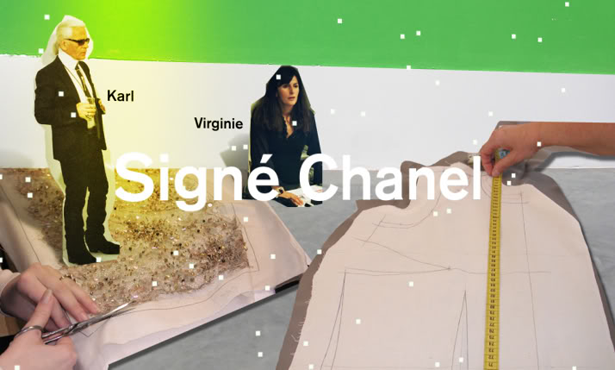 Here's the film in it's entirety. A bit cumbersome because each episode is broken down into 4 videos, but definitely worth the work to watch!
Episode 1 – Anticipation
Video 1
Video 2
Video 3
Video 4
Episode 2 – Doubts
Video 1
Video 2
Video 3
Video 4
Episode 3 – Rituals
Video 1
Video 2
Video 3
Video 4
Episode 4 – Sleepless Nights
Video 1
Video 2
Video 3
Video 4
Episode 5 – The Collection
Video 1
Video 2
Video 3
Video 4
Viktor & Rolf: Because We're Worth It
Dutch design duo Viktor & Rolf take us inside their world for a year as they create another one of their renowned avant-garde collections and craft their first perfume, Flowerbomb.
Watch a preview and rent it straight to your computer from Amazon here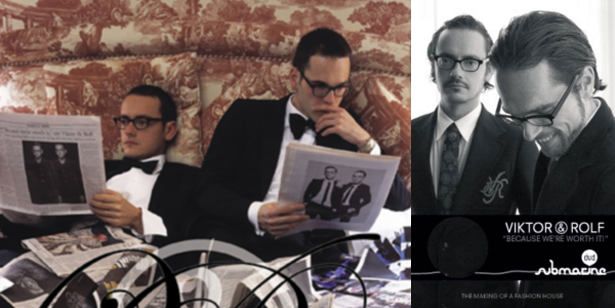 The September Issue
Many women around the world still consider Vogue to be the fashion bible. RJ Cutler and crew follow EIC Anna Wintour and her team of fashion editors, photographers, stylists and assistants as they pull together the infamous September issue of their magazine. The best part about this film? Grace Coddington – she is hands down the most creative mind at Vogue.
Picture Me
Model Sara Ziff and boyfriend Ole Schell chronicle what it's like to work and survive in the demanding and often degrading world of high-fashion modeling. From $200,000 paychecks to breakdowns during fashion week, it's a great look into the roller coaster ride that is professional modeling. Sometimes it's hard to feel sorry for beautiful girls receiving six figure sums simply for being beautiful girls, but Sara gets a few of the models to open up about the harsh realities of being considered not much more than a pretty face. (Picture Me is also currently available for instant stream via Netflix.)
Picture Me Trailer from Gen Art Film on Vimeo.
Yves Saint Laurent L'Amour Fou and His Life and Times/5 Avenue Marceau
IFC plans to release L'Amour Fou film sometime this year, which is said to be a glimpse into the lives of Saint Laurent and his companion, Pierre Berge. Muses Betty Catroux and Loulou de la Falaise were interviewed for the film, as was long-time friend Catherine Deneuve.

His Life and Times/5 Avenue Marceau shares archival interviews with everyone from Saint Laurent's mother to Berge to Lee Radziwill – one of his first major supporters – while 5 Avenue Marceau focuses on the conception, construction and presentation of his final women's collection in 2001.
Marc Jacobs + Louis Vuitton
Jacobs heads up not only two of his own lines (Marc Jacobs and Marc by Marc Jacobs) but is also the creative director and head designer at Louis Vuitton. I managed to find some parts posted to YouTube, I hope I didn't leave anything out!
Part I
Part II
Part III
Part IV
Part V
Part VI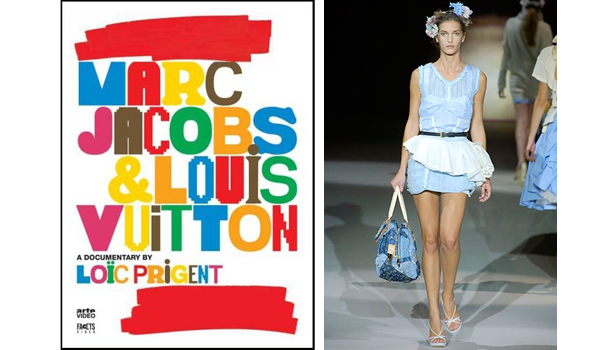 And last but certainly not least, my all time favorite fashion film, The Secret World of Haute Couture
I watched this late night on a local PBS station when I was in college and I've been trying to track down a good copy ever since. Thanks to Todou you can stream the entire thing for free here! Look for cameos by Daphne Guinness and Betsy Bloomingdale, who has cataloged every piece of couture she owns with tags stating what date she wore the ensemble and to what event!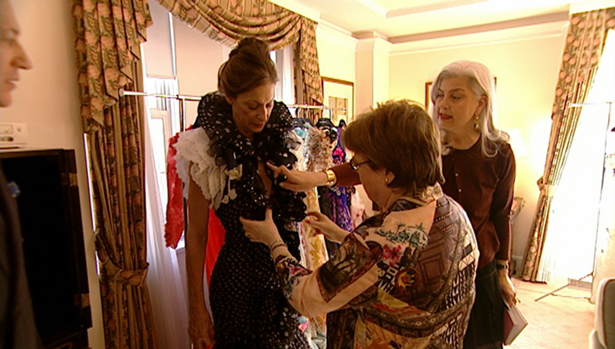 Whew! I think that should have you guys set for this weekend (and possibly next). What's your favorite fashion documentary? Did I leave any off the list?