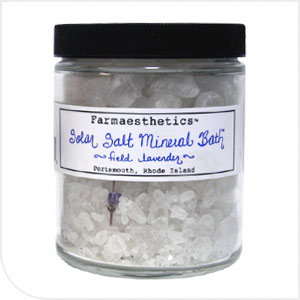 ShareThis
This week, BurdaStyle takes off, goes off and gets off track.
BEAUTY
AFTERBATH
Here's the thing about winter: It's cold. Newsflash, yeah, but for some reason I always find myself surprised and dismayed when the frigid weather rolls into town. I'm freezing, I'm cranky, I need a vacation, and so, in an act of perfect illogic,
I take off for a few days of skiing. The skiing I adore, but inevitably I spend the half my time on any trip trying to make myself warm again. As a kid, I used to stop at the lodge halfway down the mountain, strip off my boots and socks and sock liners and splash boiling water on my frozen toes. I've always had a hard time with the cold.
Which is why I was skeptical, the first time I traveled to Iceland, when the guy I met there suggested a trip to the Blue Lagoon. For the uninitiated, the Blue Lagoon near Reykjavik is a geothermal marvel, a large sulphur hot spring carved out of the island's lunar plain. It was the middle of January, daylight lasted an hour, and the wind could blow you backwards. The idea of an outdoor pool was, to cold-averse me at least, unappealing.
The things you do for love. Or, in this instance, a rather heady and hormonal kind of like. He dragged me to the Lagoon, I put on my swimsuit, shivering, and made my way into the water. For the first time in days, I felt warm, warm to my insides, warm in my very soul. As long as my Icelandic boy and I remained together, he'd bring me salt rocks from the Blue Lagoon spa, and I'd save them up: A hot bath with those rocks was just thing, après-ski, it brought me back to my senses. One sense – smell – told me that sulphur is rank. The things you do for love of warmth.
We broke up. The only tragic part about the break-up was that I lost my salt. I've tried a few other bath salts since, powdery ones that come in packets, and I've tried bath oils and bubblebath, too, and everything has smelled rigorously floral and nothing has made me feel summertime to my marrow. Then a friend introduced me to farmaesthetics, an herbal and all-natural skincare brand from Rhode Island. The line's Solar Salt Mineral Bath gives my après-ski bath the same sort of earthy heat I'd loved from Iceland, but it's better, because these rocks don't stink of bad egg and gas leaks. Neither are they perfumed up with, say, lavender and patchouli. What scent they have I associate with the fresh, bracing air on the slopes, and the visceral feeling of hot tea going down at the lodge, and a good night's well-earned rest, and happiness.