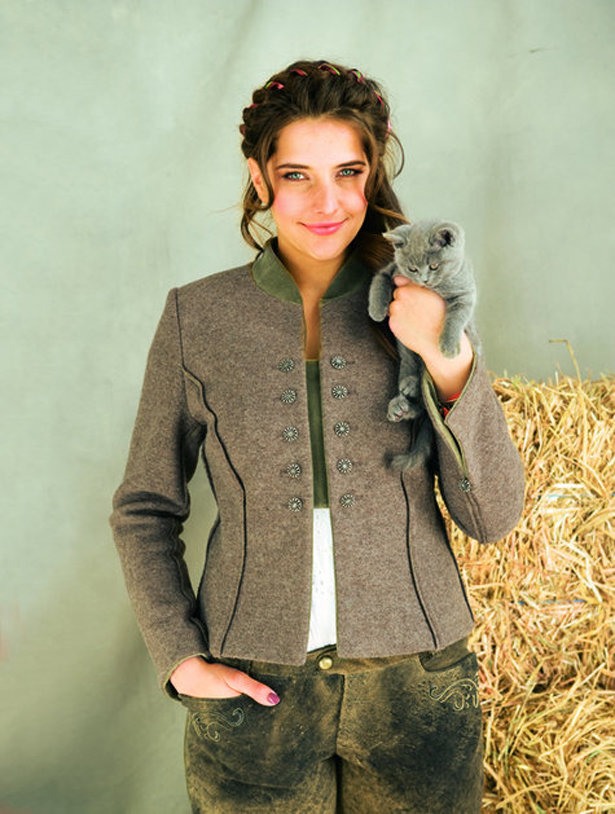 ShareThis
This Thursday, learn the art of sewing a perfect collar and stand. You will learn things that are not written in any books or pattern guide sheets, so don't miss out!
We're thrilled for this week's web seminar with Linda Lee! You might have seen her on HGTV, or recognize her work from Threads, Sew News, and Stitch magazines, and this Thursday, she'll be presenting How to Sew Collars and Stands LIVE at 11am EST | 4pm GMT.
Sewing a professional-looking collar can often be difficult. Since this part of a garment is near your face, you want it to be perfect. It's also the tell-tale detail that can often scream "homemade!" This web seminar will teach you how to take your collars from "did you make that?" to "Wow! I can't believe you made that!"
In the web seminar, Linda will break down the steps of successfully installing professional-looking collars and stands via 2 methods: the classic method and also an easier, more modern way! You won't want to miss this opportunity to learn from one of the best!
Register Here for Thursday, December 12th's live web seminar at 11:00am EST (4:00pm GMT) – How to Sew Collars and Stands
Can't attend? No problem, each registrant receives a recording of the event.
What You'll Learn:



The art of sewing a perfect collar and collar stand.
2 methods to install a collar and stand – the classic method and a more modern, easier way.
How to sew, trim and press perfect corners.
How to build in the roll of a collar before installing it.
What products to use to interface collars and stand and how to apply them. 
How to sew symmetrical curved stand ends.
How to trim and turn the ends of stand so the stand lines up evenly with the shirt front. 
How to edgestitch the stand to look good on both sides of the neckline.
How to slipstitch by hand.
Who Should Attend:



Experienced sewers who are frustrated with their previous results tackling collars and stands.
Professional dressmakers who need to upgrade their skills in this area.
Teachers who need a new method to teach to their students.
Anyone interested in advancing their skills and learning a new technique.
Difficulty Level:
Sewers should be comfortable using their sewing machine and reading a pattern.
Have a question about a specific technique? There will be a Q&A session at the end of the web seminar where you can ask Linda any questions you have, and no question goes unanswered!
Can't attend the live web seminar? Everyone who registers will receive a recording of the event, any downloads or resources referenced during the web seminar, and will have the ability to ask any follow-up questions.
Register Here for Thursday, December 12th's live web seminar at 11:00am EST (4:00pm GMT).

Hope to see you all there!