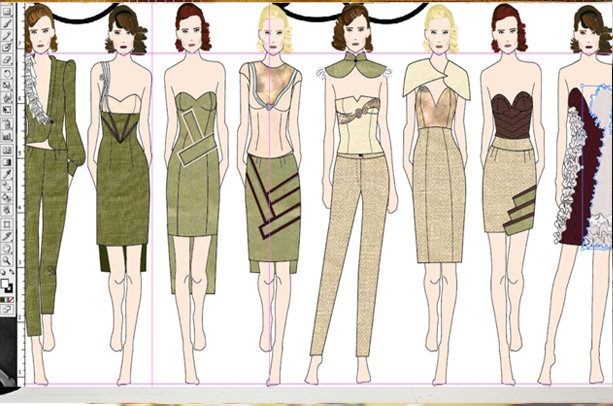 ShareThis
Do you love to draw? How about digitally bringing your designs to life? This web seminar teaches you how translate your sketches or fashion ideas! Sign up Here!
You'll be able to illustrate textile prints to put into repeat and create your own fashion croquis.
 Using live screen share examples I'll teach you all the necessary techniques to make the clothing look real. This is the fashion industry standard. You'll learn the skills needed to become a pro!
This web seminar is for beginners or people who are somewhat familiar with Adobe Illustrator and want to learn the fashion basics.
What You'll Learn:
How to use Illustrator's basic tools & functions
How to illustrate your own fashion croquis
How to illustrate face, hair, clothing and fine details
How to add swatches and stitching
How to stylize your illustrations
Who Should Attend:
Anyone interested in fashion design
Digital artists who want to illustrate clothing
Experienced Designers who want to learn digital illustration skills