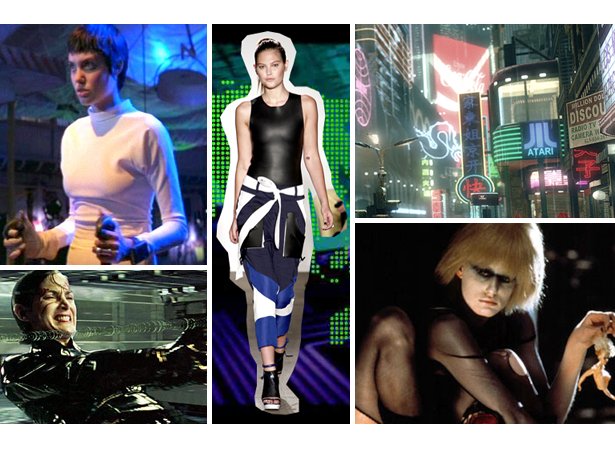 ShareThis
This may or may not come as a surprise to you – but I am a huge sci-fi fan. Books, television shows, movies…fashion. Yes, fashion – and I'm not just talking Star Trek costumes.
Books like Do Androids Dream of Electric Sheep by Philip K. Dick and Neuromancer by William Gibson offered decidedly postmodern views of the future – dystopias full of pumped-up artificial intelligence, big-brother style law enforcement, vigilante justice and grand ideas of what the future of technology looked like. Film took these futuristic views a step further by creating solid visuals we could tie to all of these ideas, including amazing clothing and set design that is just as much anchored to the definition of Cyberpunk as the original writings from which the genre was born.
It's no surprise that a lot of modern designers have garnered inspiration from science fiction, whether through film or books, and I couldn't help but notice that same sort of futuristic, post-industrial aesthetic coming back around in a few recent runway collections. I dug through the past and present to pull together a few killer looks influenced (intentionally or unintentionally) by 3 of my favorite Cyberpunk film characters.
Pris from Blade Runner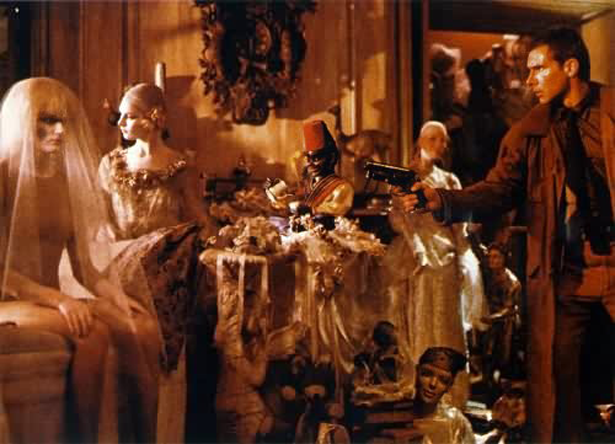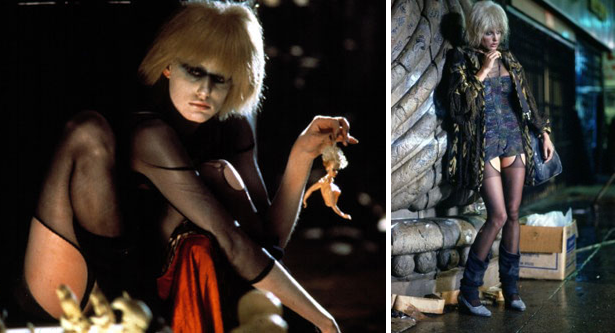 Runway looks from left: Rick Owens – Fall '09, Balenciaga – Spring '11, Hakaan – Spring '11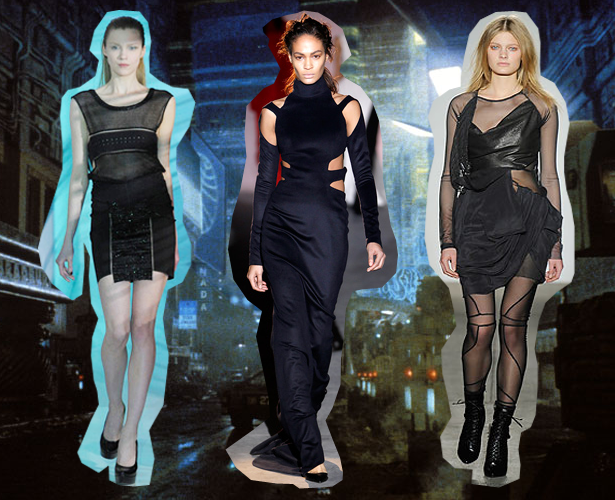 Runway looks from left: Anthony Vaccarello – Fall '11, Hakaan – Fall '11, Ohne Titel – Fall '10
---
Trinity from The Matrix

Runway looks from left: Rick Owens – Fall '09, Wayne – Fall '11, Mandy Coon – Fall '11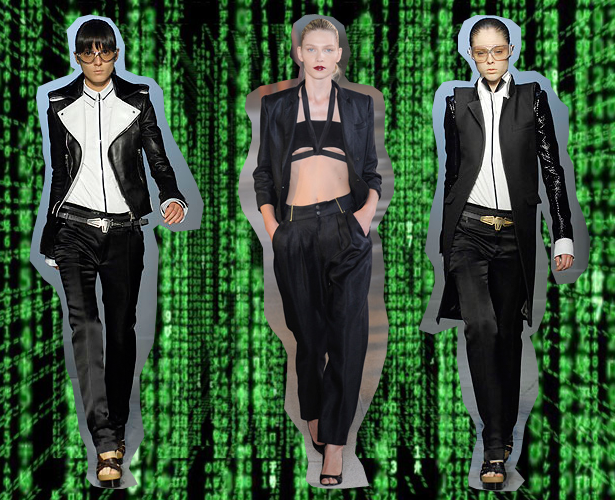 Runway looks from left: Balenciaga – Fall '07, Anthony Vaccarello – Spring '11, Balenciaga – Fall '07
---
Kate/Acid Burn from Hackers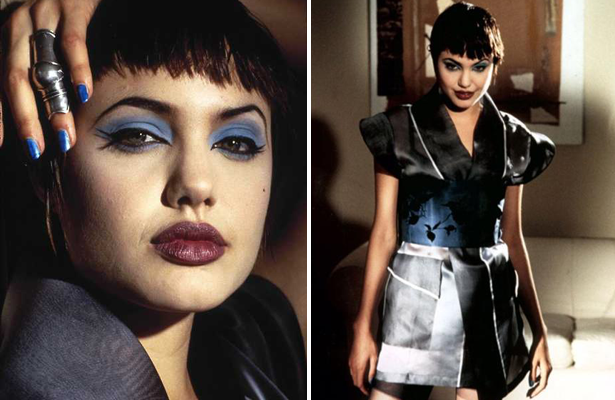 Runway looks from left: Mandy Coon – Spring '11, Balenciaga – Spring '11, Alexander Wang – Spring '12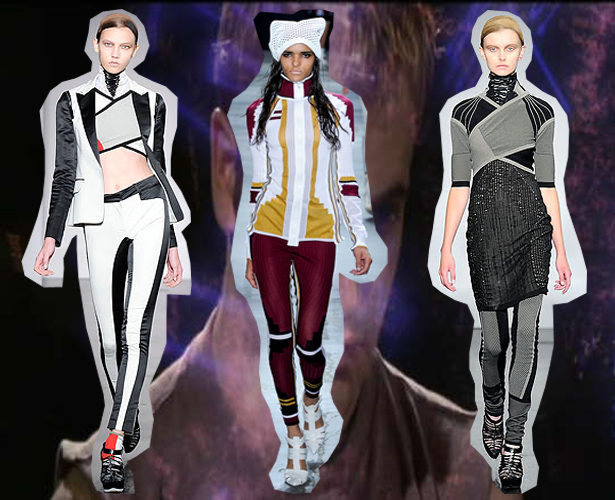 Runway looks from left: Ohne Titel – Spring '10, Alexander Wang – Spring '12, Ohne Titel – Spring '10

Runway looks from left: Wayne – Spring '11, Alexander Wang – Spring '12, Ohne Titel – Spring '11