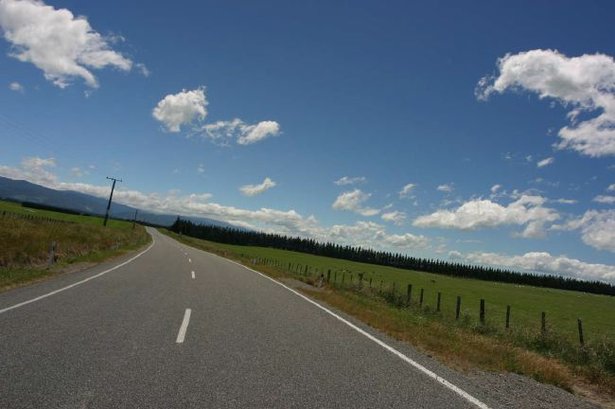 ShareThis
This week, BurdaStyle goes on the road.
ICON
CLEOPATRA
JONES
"Man, that girl is ten miles of bad road!"
A ridiculous confession: I've always wanted someone to say that about me. I've always wanted to be described as ten miles of bad road. Fasten your seatbelt, guy, drop some lead on the gas and get ready to rumble. This chick was built for speed. And so on. It's a ridiculous confession because I am not, realistically, the kind of girl anyone would describe as ten miles of bad road, or even two miles of bad road. Maybe a quarter-mile, but "that girl is a quarter-mile of bad road" doesn't have the same sexy ring; it's more like saying, "Watch out! Speed bumps!" Still a good idea to buckle up, but no man's gunning the engine.
That line about ten miles of bad road comes from Cleopatra Jones, the classic blaxploitation flick narrowly beat to theaters by the better known Foxy Brown. Likewise, Miss Foxy Brown herself, Pam Grier, has had a more lasting cultural impact than her Cleopatra counterpart, Tamara Dobson, who was six foot tall in bare feet and closer to Wilt the Stilt's height once you added in stack heels and afro. She was, almost literally, ten miles of bad road, busting out those daylong limbs to ass-kick a pimp, or, in the movie's most memorable sequence, to stride coolly away from the poppy field she's just set afire. Cleopatra is a super-spy, the Nubian answer to James Bond, and just like 007, she's the type of spy who takes on the world without breaking a sweat or cramping her considerable style.
A related ridiculous confession: I have always, secretly, thought that I was meant to be a super-spy. My earliest obsession in life was Wonder Woman – I had two weeks of Underoos and introduced myself as Wonder Woman all through pre-school – and I suppose that my super-spy fetish started right after the superhero one ended, as I began to look for that thrill on a human scale. Even now, shows like "Alias" and "The Avengers" are catnip to me: I watch them with half my mind on the suspicion that it could have been me, zipped into that aerodynamic catsuit and hacking into Bad Guy Central. Snoop, black belt, possessor of sundry high-level clearances and master of all accents and every glamorous disguise; why not me, I think, and then I remember that I'm the kind of girl who complains about jetlag and doesn't like to get shot at.
That was always my problem with "Alias," actually: The show purported to set a super-spy lifestyle against the demands of plain old, mundane existence, like your parents being annoying and your boyfriend going AWOL, but the one thing you never heard anyone say in the show was something like, "Ucch, I am so tired," or "Do I have time to shower before we leave for Romania?" or, you know, "OW!" I guess that was the show's message, post-9/11 and all: When duty calls, you answer. Whining would detract. But it still felt like "Alias" offered a pretense of struggle and determination, when we all knew that Sydney would pick herself up, dust herself off, and set out on her latest mission impossible, just the same way she robotically always did. She was a superhero pretending to be a super-spy, and what I like about Cleopatra Jones, indeed, the reason I like it better than the more human-scaled Foxy Brown, is that the movie doesn't fake its heroine a vulnerable side. No qualms, no apologies: Cleopatra Jones is just ten miles of bad road, and she's taking us along for the ride. If you're going to have a fantasy, why not have that one?