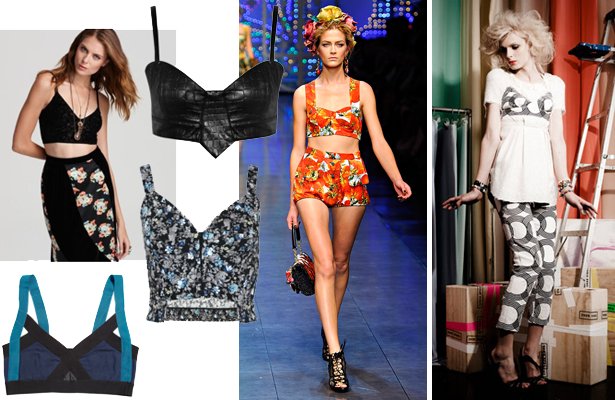 ShareThis
We're just starting to feel the first bit of winter chill in New York and it already has me dreaming of spring's warm return. Until then, I'm just going to stare longingly at all the beautiful spring collections and dream of what I want to make for myself once the temps start climbing again. For our Southern Hemisphere dwellers, you can get started on spring 2012 trends now – and the first one I'm bringing to you is (whether you love it or hate it) the bra top.
Bohemian, sleek, flirty – designers offered up bra tops in an array of different styles and while you're probably thinking to yourself, "Who actually wears this?" – the truthful answer is not a whole lot of people. However, there are ways that you can incorporate the look into your wardrobe without looking like you forgot to put a shirt on before you left the house. I particularly love the way Chris Benz layered his bra top over a plain tee shirt – it's a great way to add layer and dimension to an outfit without also adding a lot of bulk. I also really like the cute playsuits from Jason Wu and Dolce and Gabbana, even though they aren't the most practical for everyday wear – they would definitely glam up any beach day or pool party.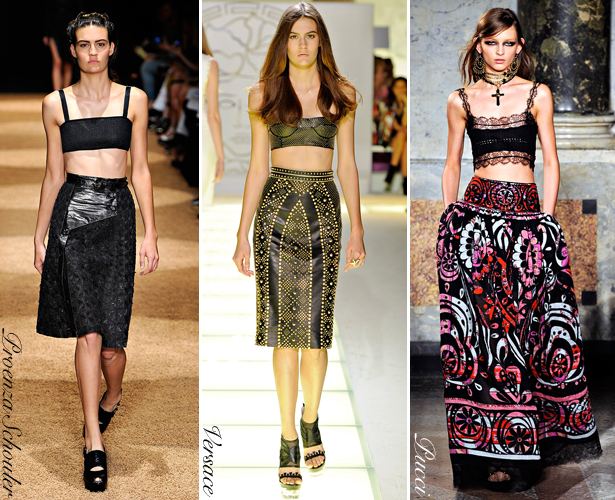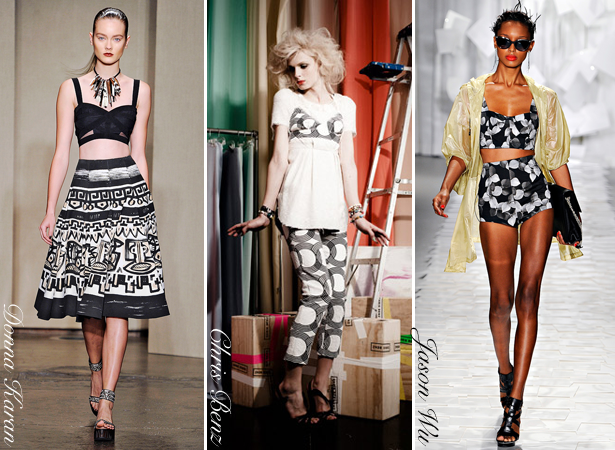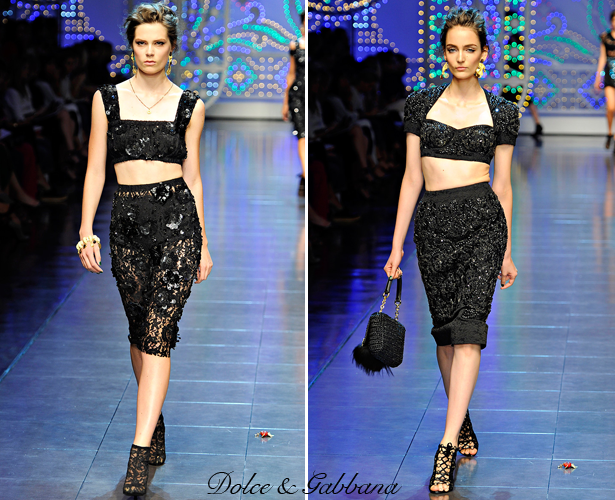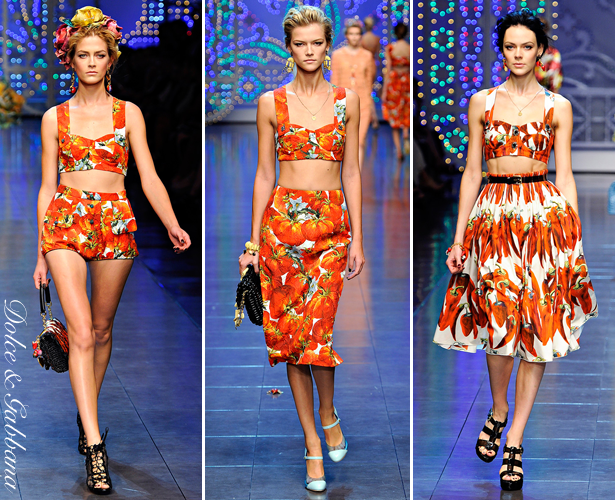 ---
Get inspired to try your own bra top. Go super-sexy like Style Stalker, or keep it sweet like the knitted version from Wool and the Gang.
---
Or take a cue from BurdaStyle members (and BurdaStyle!) who have whipped up their own versions of the bra top and grab one of our great lingerie inspired patterns to get started!

Projects clockwise from top left: Velvet Bustier Top by uepsillon, Tropicolor Bustier & Circle Skirt by Sara Moskovitz and BurdaStyle's Gingham Bustier + Skirt.
Patterns from top: Bustier Top, Margarete Top and Bustier Top with Cap Sleeves.
Alright so now the final verdict – would you make/wear a bra top or bustier? If so, how would you style it?