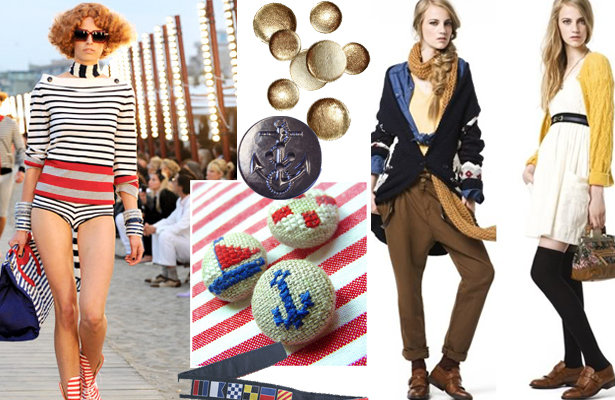 ShareThis
I grew up on Cape Cod, an island of Massachusetts, deep in the throes of an extremely prevalent preppy subculture. Derived from the word preparatory, prep or preppy describes the mannerisms, etiquette, education, speech patterns, and most importantly, the dress of certain North Eastern teenagers. The preppy style originated in the 1950s and still holds strong today. This post features 10 new patterns showcasing preppy designs from the earlier years of the prep (the 60s!). Read on and check out these versatile sewing patterns!
When one thinks of preppy fashion, these brands come to mind: Brooks Brothers, Ralph Lauren, Vineyard Vines, Lilly Pulitzer, Elizabeth McKay, Lacoste, J. Crew, and J. Press. Classic preppy wardrobe staples include button down Oxford cloth shirts, argyle sweaters, cuffed chinos, madras (huge when I was in high school), Nantucket Reds (also huge when I was in high school), and boat shoes (think topsiders or Sperrys). For further prep musings, check out this book published in 1980 by Jonathan Roberts, Carol McD. Wallace, Mason Wiley, and Lisa Birnbach: The Official Preppy Handbook, where they describe this North Eastern subculture phenomenon as prepdom in a tongue-in-cheek fashion, with tips like "how to be really top drawer"!

Now the looks: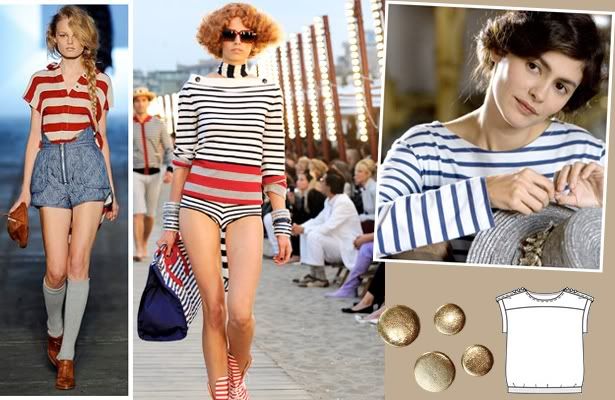 A sailor's top with shoulder tabs is a great pattern for embellishing— try cutting the top out from a nautical inspired color like red, blue or white. Use a contrasting color fabric for the tabs and adorn gold buttons reminiscent of an old sea captain's coat.




I love playing with masculine & feminine components— so when you take a men's blazer and cut to fit a woman, it is the perfect staple to do that with. Make yours with shiny gold buttons or fabric covered nautical buttons!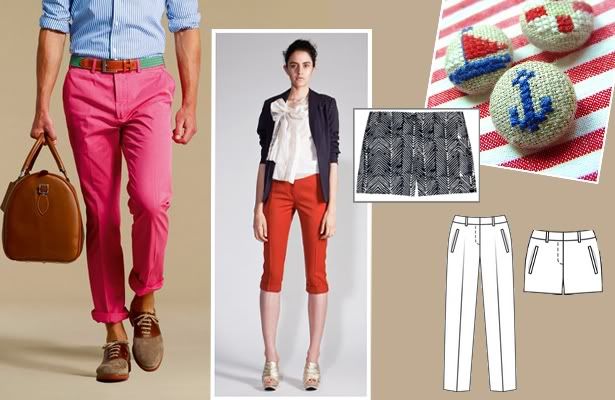 These trousers are the epitome of prep— cut from navy or khaki canvas or linen, they would make for the perfect match to pair with a crisp white blouse and jacket. Also included—, short-shorts are a good staple to pair with any of the jackets and tops in this post. Made from a solid color like navy or white, they will fit into your wardrobe nicely so you can mix and match. The welt pockets leave room for adding a pop of color too, a very preppy method indeed.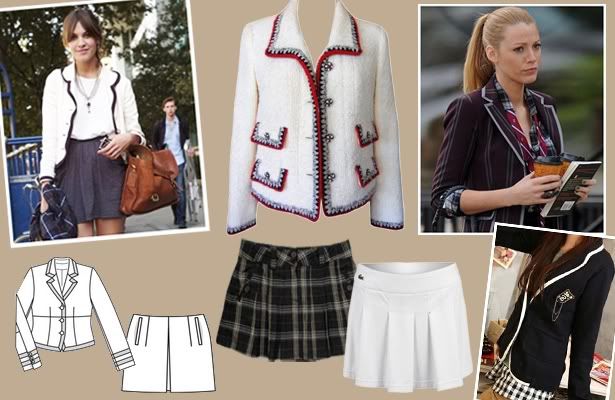 Every New England prep school girl in the 60s had a cropped Chanel-inspired jacket. This pattern has fun components including a contrasting band piece which outlines the lapel and cuffs. Try this jacket in a multi-colored tweed and a solid contrasting band for pop. You can go all the way and make a matching mini skirt with a front vent.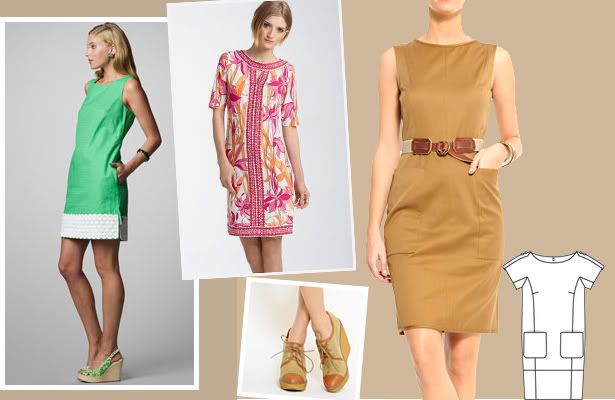 A shirt dress with patch pockets and a band at the hem is the quick fix for those days you just have nothing to wear— just throw this dress on and you're ready to go, and we all love utilitarian pockets. Cut from plaid cotton you get a nice play on masculine/feminine.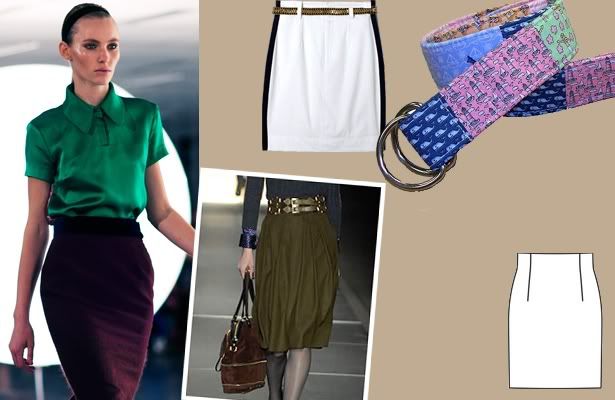 Paired with a navy (or red) & white striped long sleeved shirt, this pear-shaped skirt in navy makes for a cute sailor's look to wear to the office or out for a sail.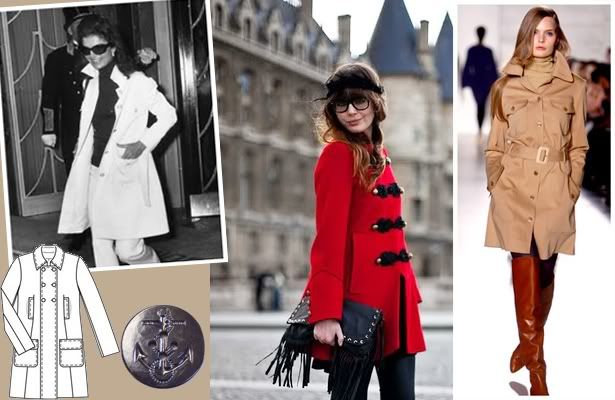 The interesting style lines of a nicely cut peacoat/trench style coat would really stand out if you sewed this coat in a bright solid color like khaki, red, green or yellow sateen. Make it more mod with black or white buttons.