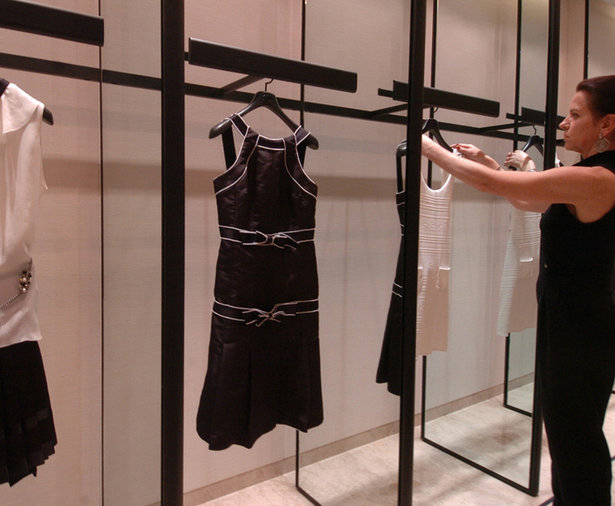 ShareThis
Learn how to transfer the fit and design of a ready-to-wear garment to a paper pattern! Read more here!
Do you have that little black dress or other garment that you find yourself wearing all the time because you just love the fit and or placement of garment details? What if there was an easy way to transfer the fit of your garment to paper and create sewing pattern from it, well there is and in this live web seminar you'll see this process demonstrated right before your eyes. There are multiple techniques for doing this and Meg has tried them all! She has perfected this technique and will share with you the easiest and most accurate way to convert a ready-made garment into a sewing pattern (that you can then further alter).
The technical term in the industry for this process is called "Knocking Off" and it is a common practice for large clothing retailers that want to "copy" a hot trend. In the manufacturing process they use similar techniques to vastly shorten the pattern-making process by transferring the style and fit of the garment so they can capitalize on the trend. Learn the practices of the industry and do this for yourself! It is a great pattern making technique to know and is great if you want foundation patterns that are developed from already perfect fitting garments in your wardrobe.
What you will learn:



The various "Knock Off" methods


Copying an evening wear dress with details


Copying a top with fitting darts


Copying a blazer with interconstruction
Who should attend:



Sewers looking for alternative methods in creating sewing patterns


Pattern makers looking to transfer the fit of garments into reusable patterns


People comfortable working with drafting tools


Sewers and pattern makers with an understanding of garment construction


Not necessary but encouraged to have watched the first "knock-off" web seminar
Difficulty Level:
This is the advanced follow up web seminar to our first knock off one, where Meg will be demonstrating how to copy more complex patterns.
Sign-up here and Create sewing patterns from garments you already have in your wardrobe and like the fit of!!