ShareThis
In case you haven't heard, the new Duchess and the First Lady can seriously move some merch! Mrs. O has positioned herself as a fashionably refreshing alternative to the drab suit and TV anchor helmet-hair of First Ladies past and has been dubbed the "3-billion dollar woman" for her ability to impact retail and fashion with her clothing choices. Meanwhile Catherine the Duchess of Cambridge is proving to be a formidable opponent on the worldwide stage with her fashion choices being watched as closely as any celebrity or public personality. See how these two influencers stack up and let me know what you think!
Michelle Obama:
Mixing high-end designers like Alexander McQueen, Jason Wu and Azzedine Alaia with accessible options from J.Crew has made Mrs. O a serious pendulum swinger when it comes to fashion and retail. Analysts estimate that brands worn by Obama have generally seen a 2.3% increase in sales and her influence translates to roughly $14 million dollars for the label and stockists. After an appearance on The Tonight Show, the J. Crew ensemble Mrs. O wore caused such an upswing in traffic that the site crashed the next day, while other J. Crew pieces worn by the Obama clan have immediately sold out.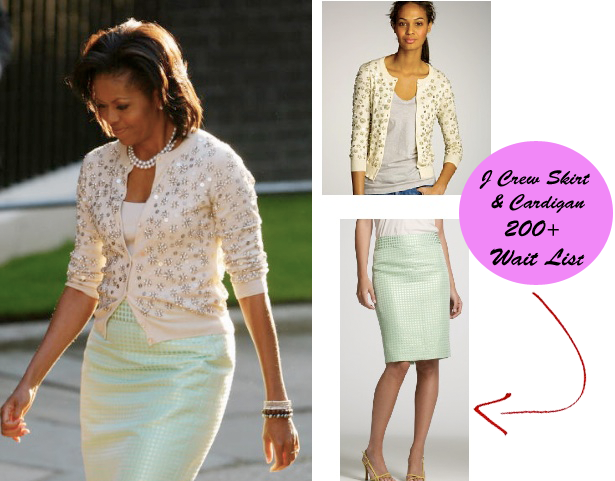 Catherine the Duchess of Cambridge:
The newest addition to the Royal Family is still fairly new to public life, however Mrs. Wales holds her own when it comes to influencing trends and sales. It's been noted that Catherine wears mostly "high-street" brands that are much more accessible to the general public than some of Obama's high-fashion choices. The white Reiss dress she wore in her engagement photos caused such a flurry of email and phone requests that the brand decided to re-release the piece, and the beige bandage dress she wore to meet the Obama's at Buckingham Palace saw the retailer literally selling a dress per minute after pictures were released.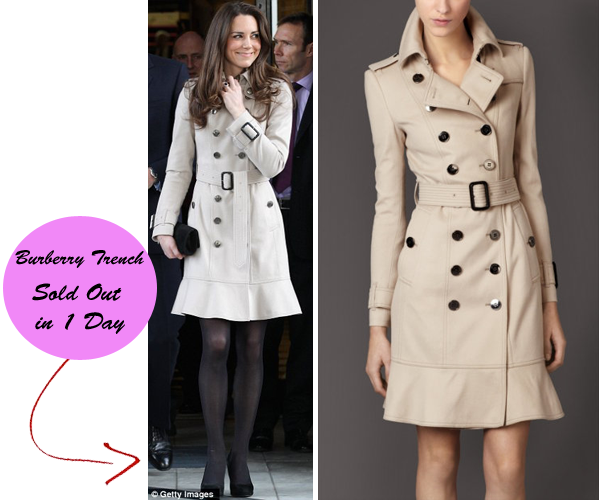 While Obama and the Duchess obviously have different tastes, they both dress in classic styles that flatter their bodies. Judging by her flirtings with designers like Isabel Toledo and Thakoon I dare say that Mrs. O might is a bit more adventurous in her choices, but Catherine obviously knows what works for her and always looks picture perfect no matter what the occasion. Check out a few BurdaStyle patterns I pulled together that echo the timeless style of both the First Lady and the new Duchess…

Patterns from left: Bustier Top, Pencil Skirt and Swing Trench Coat. Woolen Cardigan, Pleated Top and Pencil Skirt.
Do either one of these ladies influence your fashion and sewing choices? What do you think of Michelle Obama and Duchess Catherine as fashion icons?