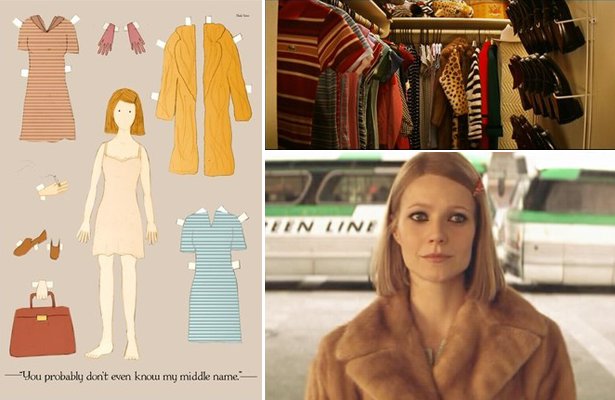 ShareThis
When you start to get dressed in the morning do you ever have a specific person in mind? Not necessarily someone you want to impress, but someone you want to emulate? I think the same goes for sewing projects too. Whether or not it's conscious, sometimes when we start making or altering garments we often have an end look in mind and usually that look is attributed to another person – our "muse" if you will.
Everyone has different fashion icons. Whether you're attracted to the prim and proper looks of Jackie Kennedy or the rock 'n' roll rebelliousness of Kate Moss, I guarantee that there is at least one person out there (or in my case 3 or 4) whose style you covet. I thought it would be fun to explore some of the well known style influencers (as well as a few perhaps more obscure names and faces) who have helped define certain aesthetics and created new categories all their own. First up: miss apathy herself, Margot Tenenbaum.
Margot Tenenbaum paper dolls via claudiavarosio on Etsy, film stills via IMDB
Any given Halloween you are sure to see at least a handful of Margot knock-offs, with their blunt blonde wigs, kohl-rimmed eyes and heavy fur coats. However, Margot's style doesn't necessarily have to be confined to the archives of Halloweens past. Her quirky look is a mix between 70's school-girl and old-money posh with a dash of over-educated rebelliousness. In essence, Margot embodies the same kind of hotness as the coolest girl in your college lit class.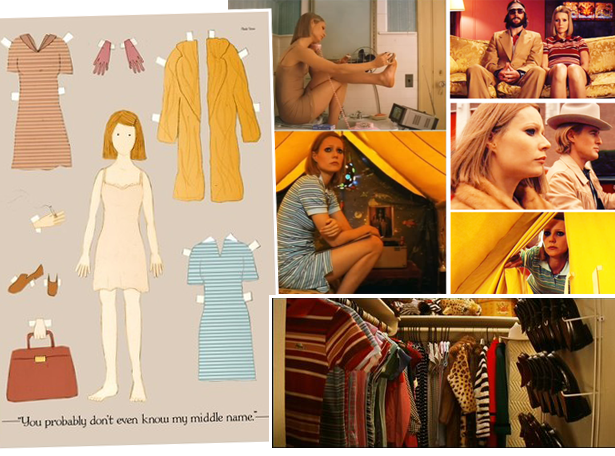 At the core, Margot's style is simple and classic: a striped polo dress, penny loafers, fur coat and her Birkin.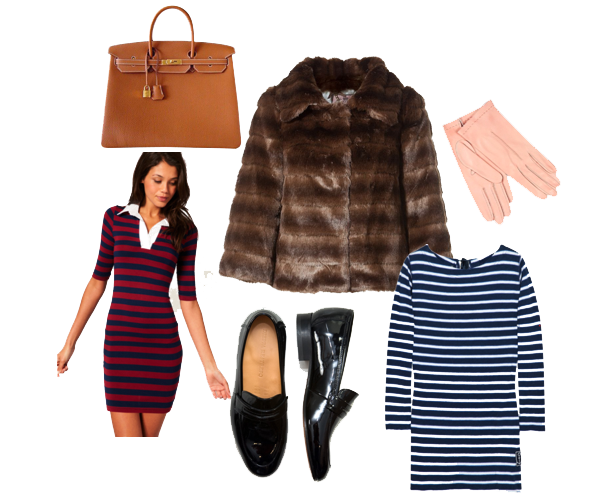 It's easy to translate the look into your own wardrobe with simple, timeless project patterns.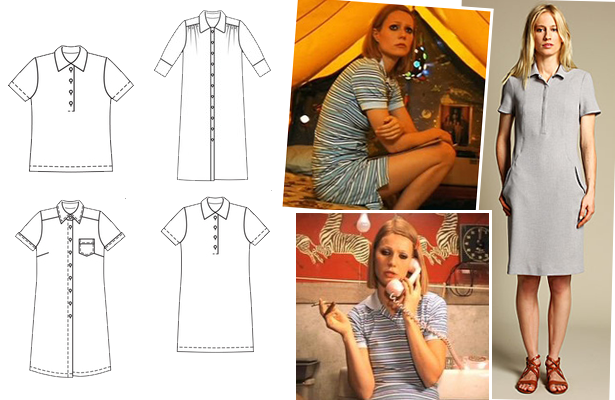 Clockwise from left: Polo Shirt, Three-Quarter Sleeve Dress, Short Polo Dress and Button Up Shirt Dress patterns.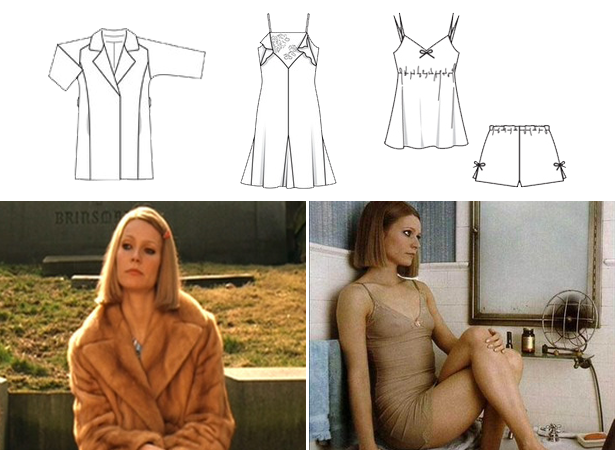 From left: Wide Lapel Coat, Slip Dress and Jane Night Set patterns.
Who are some of your favorite fashion icons? Who's style should we dig into next?