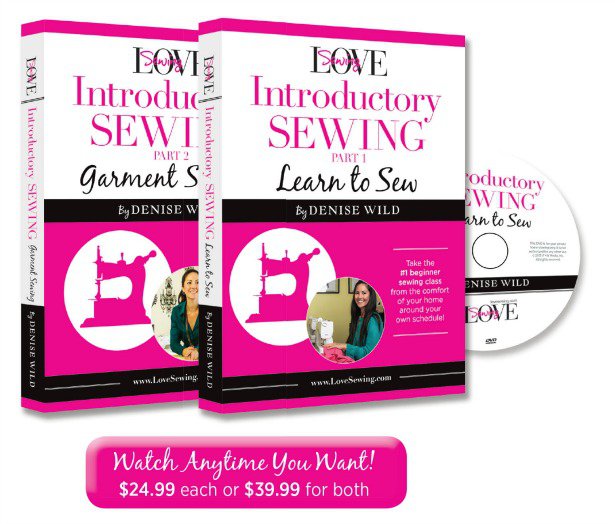 ShareThis
Always wanted to take a sewing class? It can be hard to track down classes in your area- let alone one that fits your busy schedule. Now you can learn everything you need to know to start sewing your own garments right at home, with the LoveSewing DVD!
If you're new to sewing, the whole process can be overwhelming. There's a lot more to sewing a garment than just stitching the fabric together! The LoveSewing Introductory DVD will guide you through each step of the sewing process- from threading to hemming, and everything in between.
There are two parts to the LoveSewing DVD series. In Part One, you'll learn all about the basics. We'll teach you about sewing tools and notions, as well as machine threading and troubleshooting. We'll demonstrate a variety of stitch and seam finishes, and guide you through two full sewing projects!
In Part Two, you get the chance to expand on your newly acquired sewing expertise! We'll take you through the process of creating your very own skirt, providing plenty of insider tips along the way. Here, you will learn how to choose the right fabric for your project, and how to read and modify commercial patterns. We'll show you how to fit your skirt and make adjustments along the way, ensuring the perfect fit.
Ready to start sewing? You can choose either Part One of the series, Part Two, or both! You'll feel just like you're taking a class in our NYC studio without setting foot outside your home!
Click here to pick up your copy of the LoveSewing DVD today!