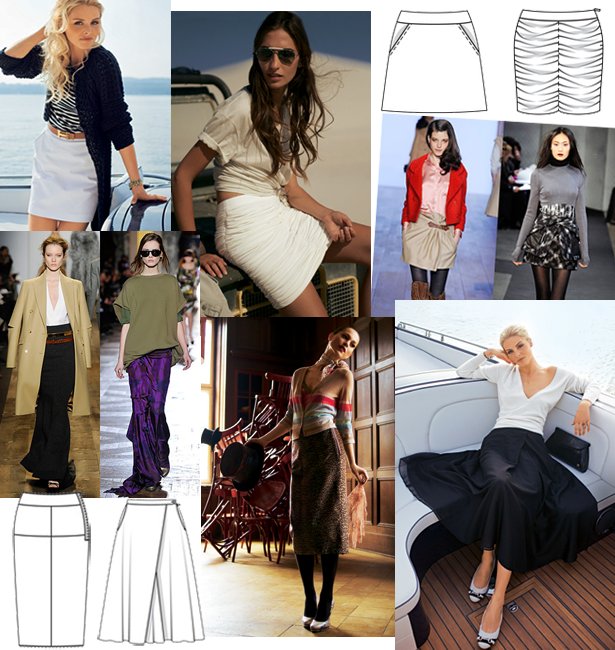 ShareThis
Maxi vs. Mini: the showdown continues. Loads of designers lowered their skirt hemlines for fall, making the maxi skirt a must-have piece for the season. However, not all trend-setters have followed suit. Runways still saw their share of bare knees and coupled with other hot fall trends like thigh-high boots and socks, it doesn't look like you have to store those minis away through the winter after all. So this begs the question: are you an above the knees or to the floor kind of girl?
Both Michael Kors and Dries Van Noten took full-length to the runway. This long skirt pattern mimics the style with a bit of a Victorian flare. Or if you're not quite ready to commit to a maxi relationship, this pencil skirt hits at mid-calf so you can still show a little bit of leg.
Tommy Hilfiger and Proenza Schouler decided to keep it short (both with and without tights) for the fall season, so don't shove those mini projects to the bottom of your list just yet. Our fitted mini skirt and draped short skirt patterns will take you through the cold-weather months, right into Spring's glorious return, without missing a beat.