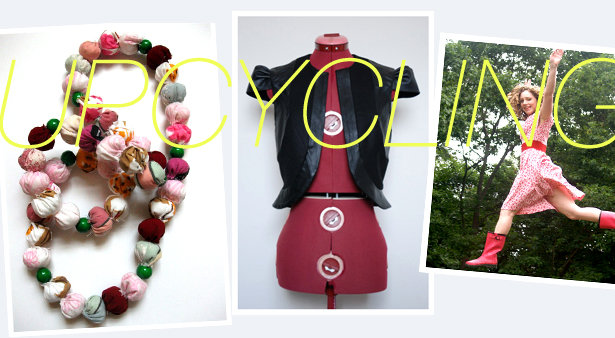 ShareThis
Take a look at some of my favorite upcycled and reclaimed projects that have stood out on BurdaStyle for their quality, good photography and fun styling! If you're into reclaimed or upcycled fashion read on!
Have you made any new year's resolutions? I wage one on you: Make one upcycled project and share it with us! Do you upcycle? Do you reuse scraps to piece together a new ensemble? What have you upcycled?




Kids: VeryPurplePerson made an adorable pair of pants for her son. The fabric is upcycled from a maternity wool jumper that she found in a thrift store. Little Red Riding Hood? What a sweet pea coat for a child! Upcycled from a failure of a jacket Onlyoneme made a few years ago, this is sewn in a drill cotton that has a brushed side to it.




Scrapping: What to do with all of those fabric scraps laying around? Make fabric covered beads and string them to make a beautiful upcycled necklace! What about leather scraps? How about making a pieced together leather bolero? Lauriana never ceases to amaze!!

Photography Tip: Set your digital camera to an ISO setting of 100, and take the largest sized photos you can. The ISO setting determines the graininess of a picture. Many times we can't feature or print certain photos because they are too grainy. The photos above work because they are well lit, have a neutral background, have a high resolution (at least 600 dpi).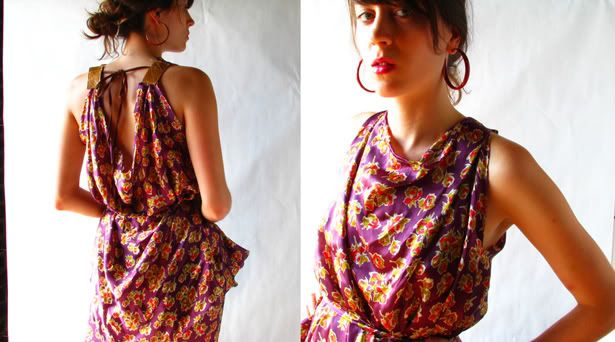 Surplus Silk: Surplus fabric is fabric that was mass produced in the past and is now left over from another time. This stunning handmade skirt and sleeveless top made from surplus designer silk and is floral fun! The straps are made from reclaimed belts.

Photography tip: Shoot in front of a blank or neutral background. If you must be indoors a clean section of wall without clutter or in front of a closed door can work. If you go outdoors, find an empty field or the side of a building.




Refashioning: Refashioning is altering an existing piece of clothing to create a new and (hopefully) improved piece. This refashioned white men's shirt turned into a wonderful shirt dress. I love how she styled it with black tights and brown boots. The refashioned blue dress to the right was made from a childhood dress of the user's sister.




Coffee Bags: This charming Durango bag (left) is structured with reused coffee bag burlap, and lined with a smooth, white and faded red cotton. The tote is made from 100% upcycled and reused fabrics. Ever since Dutch crown princess Maxima showed herself in a gorgeous jacket made of old mail bags, Dutch sewers en masse started recycling these bags into pillows, bags, clothes…




Sweaters: This hoodie was made using upcycled sweaters to create a one of a kind piece that will bring a smile to all who see you in it.




Raid your boyfriend's closet: I love this dress made from a men's plaid shirt into a cute summer dress. And dogs just make me smile! To the right is her new BFF. They can compare notes on making the cutest dresses! For this exciting number, the fabric is from an upcycled fitted bed sheet. Isn't it wonderful? Raid your Grandmother's linen closet for that one.

Photography Tip: These outdoor photos work well for the vibrant dresses. Posing in front of a white garage door or a backdrop of greenery will enhance the color of your outfit!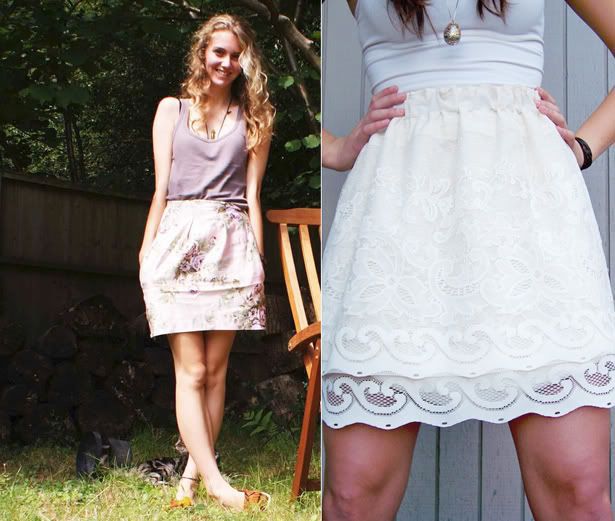 Curtains: This floral skirt is made from an old cotton curtain— to the right, this cute frilly skirt is made from vintage lace curtains.

Photography Tip: It's okay to crop your head out of a picture if you do it right. Do take the picture with your head in it and crop it out later in your editing program to ensure a nicely balanced photo. Don't use a smudge tool on your face, or use a paint tool cover the head, it looks scary and will take away attention from your talent— your sewing!