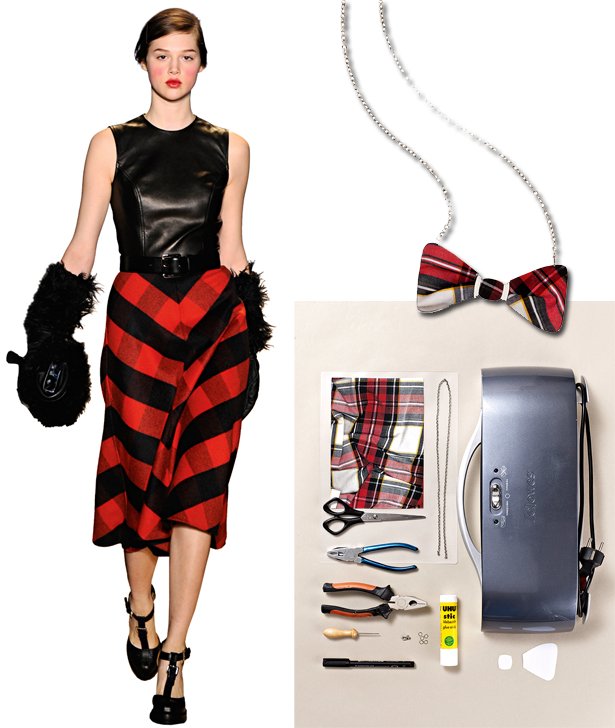 ShareThis
In this cool new DIY we show you how to make a tartan bow tie necklace! It's fun and easy to make on a weekend or day off. Just follow our tutorial here for steps on how to construct a new tartan accessory for yourself.
Check out the tartan prints spotted at Donna Karan.
This simple tutorial demonstrates an way to make your own jewelery. It's so straight-forward, and fun for a crafting party!
Still feeling crafty? Or maybe you prefer your tartan print in a garment! Give your plaid shirt an edge and add rivets, or make yourself a skirt in this lovely print.
Spice up your closest with these fun tartan finds.
Happy DIYing!
Photos: Jan Schmiedel