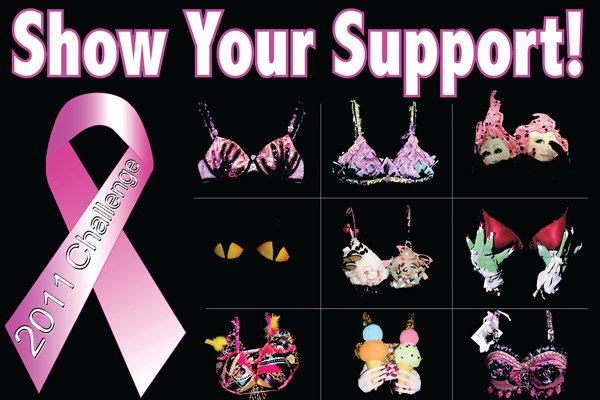 ShareThis
Yep, it's a bra challenge, and it's for an amazing cause.
We have partnered up with the American Sewing Expo (ASE), the world's largest sewing consumer show, and Coats & Clark, a world leader in sewing and needlecraft products, and the main sponsor for this event, for a fun challenge that encourages you to use your creativity to help fight cancer.
Grab a new bra and embellish it however you'd like, then send it along to ASE with a $5 entry fee. Your submission will be displayed at the next American Sewing Expo, and your entire fee will be given to the Barbara Ann Karmanos Cancer Institute, a Detroit, Michigan-based hospital designated by the National Cancer Institute as among the very best cancer centers in the United States.
Online voting will be through us, and physical voting will be at the Expo. Once all the votes are tallied, two Grand Prize winners will receive a special edition Janome sewing machine! Additional, amazing prizes will be given to placing entries.
Entries must be received by August 22. For more information, please go here.
We can't wait to see what you come up with!