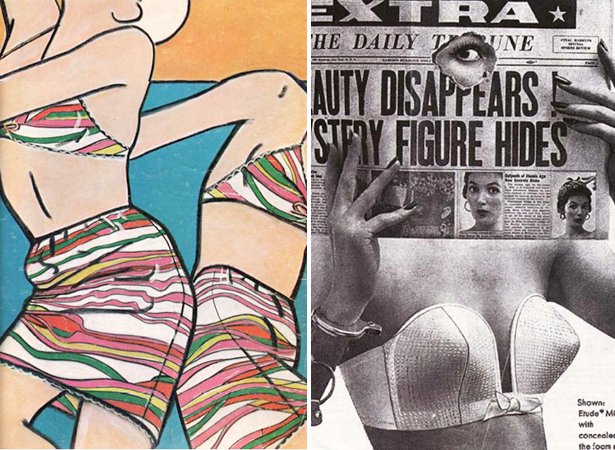 ShareThis
In the world of commonly worn apparel, no item comes anywhere close to having created such polarizing feelings as the brassiere. For many people, bras represent nothing more than a mundane part of their dressing routine, practiced out of practicality or mere habit. For others, this undergarment has far surpassed its mode of functionality to enter realms ranging from the fetishized to the political. It's a pretty impressive feat for an article that spends most of its time hidden beneath layers of clothing!
With the October kickoff of Breast Cancer Awareness Month now being only days away, it seems like the perfect time to spotlight everyday wear's most infamous article of clothing…
Maiden Form, 1961.
Sears, 1959.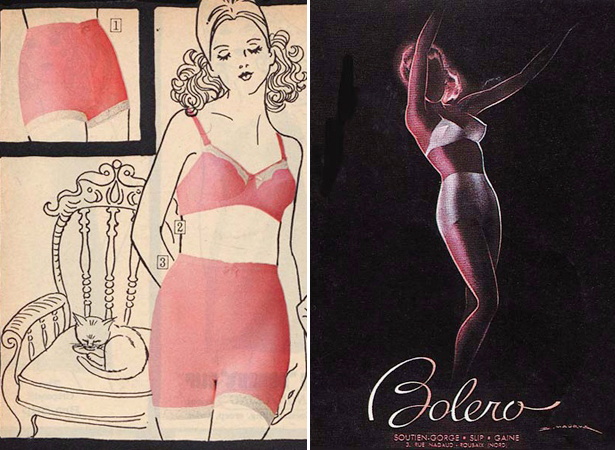 Sears, 1969. Bolero, 1946.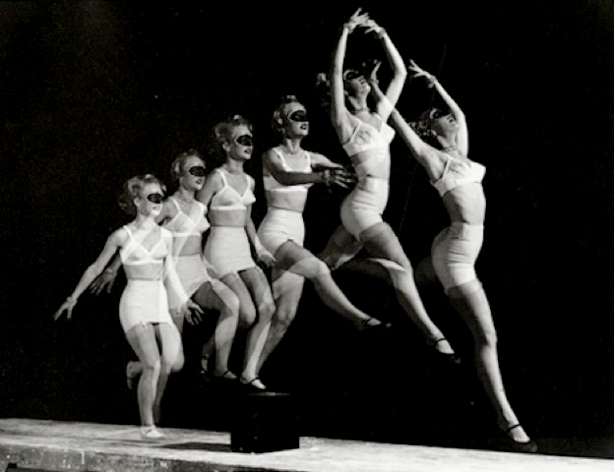 Playtex, 1954.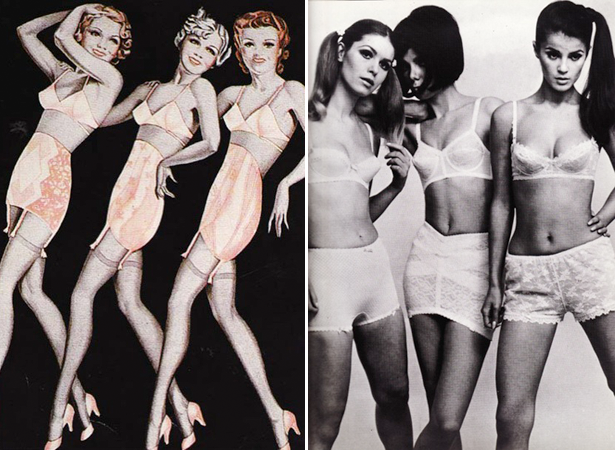 Petit Bateau, 1939. Peter Pan, 1967.
Christian Dior ad, 1960.
Protest of Miss America pageant, 1968. Maidenform, 1980.
Images at top: Drawing by Rene Denzinger, 1966. Peter Pan, 1954.
~Kat
Kat Roberts lives in Brooklyn, NY, where she works as an artist, handbag and footwear instructor and accessories designer. In addition to almost constant crafting and contributing to BurdaStyle's blog, she chronicles her obsession with creative recycling at her own blog, We Can Redo It.