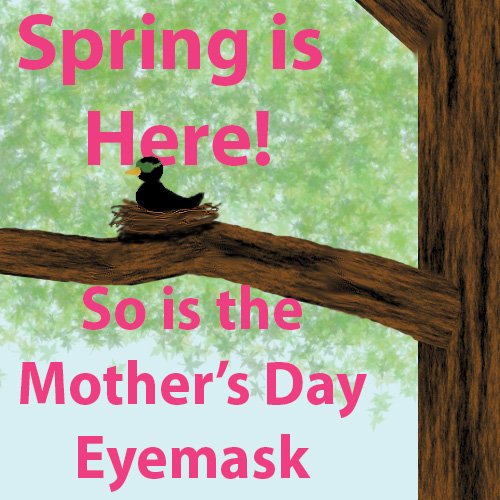 ShareThis
Hey everyone!
The cherry blossoms are in bloom, the lilacs are gorgeous and the trees have leaves. Yes, spring has finally sprung here in Brooklyn and we at BurdaStyle could not be happier! There is something about the spring air that just inspires us. Everywhere you look the energy is just buzzing around, even the pigeons have a bounce in their step.
Because the air is sweet with the smells of spring, it's good time to talk about the Mother's Day Eye Mask How To that we posted on Friday. Filled with rice and exuding the smell of lavender, it just relaxes away any worries. Because it's simple, functional and elegant, this eye mask is the best kind of gift. Now I know you all want to get started on this, so the Marcel pattern is now our featured pattern of the week. Enjoy! We know that whomever is lucky enough to receive this will appreciate all of the work that went into it.
Happy Sewing and Happy Mother's Day from all of us at BurdaStyle!