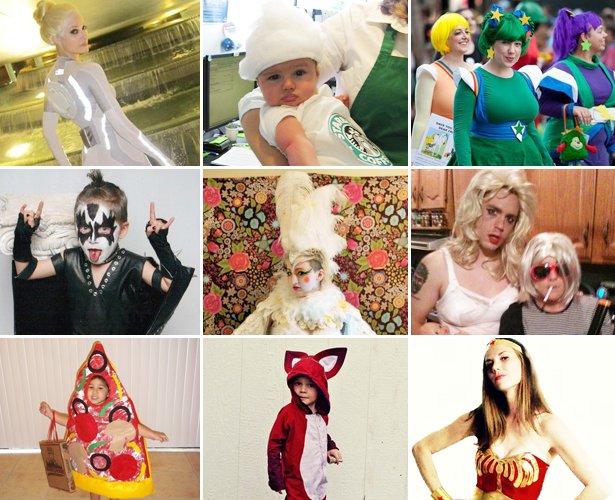 ShareThis
Halloween is upon us and if you don't already know, we're hosting a pretty fantastic contest with BERNINA. Whether you've already submitted your entry (and we're starting to see some amazing ones as evident by the images above), are putting the finishing touches on your costume or you're still in need of a last-minute get up, we pulled together a few fun costume ideas and some of our favorite BurdaStyle patterns that you can use to make your look complete.
Option 1: Airline Stewardess
The latest in a line of television shows centered around US culture in the 1960s, Pan Am focuses on the glamour of the 60s airline stewardess and her jet-set life. All sleek bobbed hair and immaculate grooming, the Pan Am stewardesses were the epitome of chic. A pencil skirt and fitted jacket paired with a pillbox hat and perfectly bleached white gloves will take you back to an era when taking a trip by air was a much more celebrated, not to mention civilized, affair. In the 70's, flying the friendly skies got a little bit groovier so take a cue from the hip stewardesses of Pacific Southwest Airlines who sported micro-minis and patent leather go-go boots.
Patterns – top right: Tunic with Contrasting Neckband, and Fitted Mini Skirt; bottom right: Cropped Jacket, Stretch Pencil Skirt.
__________________________________________________
Option 2: Bridesmaids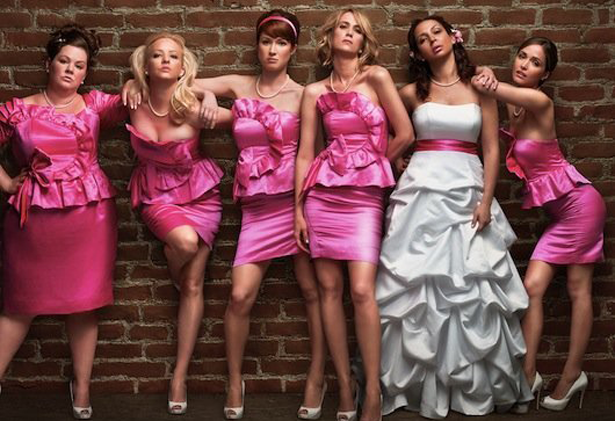 Arguably the funniest "chick flick" of 2011, Bridesmaids proves that the ladies can hold their own in the male-dominated world of comedy film. Grab a group of girlfriends, dig those old prom or bridesmaid dresses out of your closet and get ready to make some memories.
Patterns – from right: Strapless Bustier Dress, Bustier Dress.
__________________________________________________
Option 3: Doug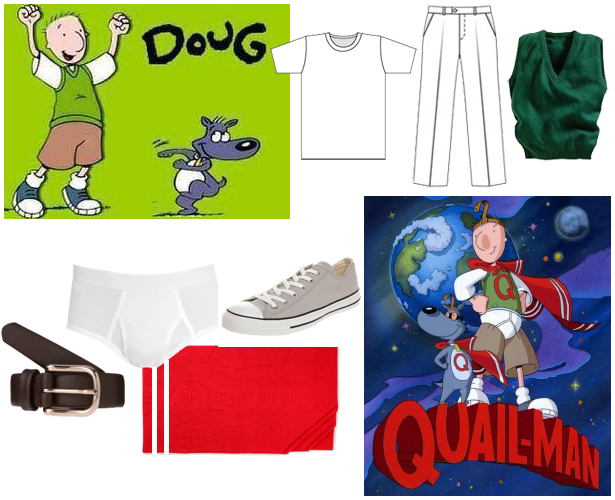 Everything 90s is suddenly hot again and I now fully understand why my mother cringed every time I asked her to help me be a "70s hippie" for halloween: It's slightly uncomfortable watching the things you wore, watched and participated in as a child come back around. However, one 90s revival I can get behind is bringing old Nickelodeon shows like Hey Dude and Clarissa Explains if All back to TV. One of my favorite cartoons from that era is Doug and I'm suddenly wondering how much bribing it would take to get my boyfriend to wear a pair of underwear over his shorts and be Quail-Man for halloween…
Patterns – top right: Pete Tee, Jochen Trousers.
__________________________________________________
Option 4: Kurt & Courtney
Speaking of a 90s revival, 2011 marks the 20th anniversary of Nirvana's groundbreaking album Nevermind and meanwhile, somewhere out on the fringes of fame, Courtney Love is still hanging around waiting for her moment in the spotlight again. Although someone already beat me to this costume idea, I fully believe that there are enough interpretations of Kurt and Courtney to go around. And yes, in case you were wondering, I did go through a period of wearing second-hand babydoll dresses and chunky mary janes, my mom drew the line at the blood-red lipstick and tiara though.
Patterns – clockwise from top left: Peter Pan Collar Dress, Andrew Cardigan and Maryy Dress.
__________________________________________________
Option 5: Nicki Minaj and Anna Wintour at Fashion Week
New BFF's (I don't know if they really are, but wouldn't that be great!) Nicki Minaj and Anna Wintour were snapped together sitting front row at the Carolina Herrera show during NYFW. While the idea of Anna and Nicki striking up a conversation is a little odd – nothing is quite as odd as the fact that Nicki Minaj is sitting front row…at a Carolina Herrera show?! Beyond that, I love the juxtaposition of them side-by-side – Anna in her prim dress and conservative bob and Nicki all crazy in a box of colored cotton balls with a wig that looks like she stole it from the set of Hairspray.
Patterns – top right: Cap Sleeve Dress, bottom left: Bustier Top.
__________________________________________________
Option 6: Marilyn 2.0
The ultimate blonde bombshell is about to have her moment in the spotlight once again as Michelle Williams takes on the role of Marilyn Monroe in the new film My Week With Marilyn. The film takes place during the production of The Prince and the Showgirl with Laurence Olivier, which also overlapped Monroe's honeymoon with her third husband, the playwright Arthur Miller. I feel the same way about Marilyn halloween costumes as I do about Audrey Hepburn: there's more to these ladies than The Seven Year Itch and Breakfast at Tiffany's. It's all too easy to grab a white halter dress and find a subway grate to stand over on October 31st (or in the case of Audrey a black dress and pearl necklace), but it's much more fun dig a little deeper into their filmography and find a character that hasn't been overplayed.
Patterns – from left: V-Neck Dress, Blouse with Jabot, Marilyn Trousers.
So, what are you going to be for halloween? Any last minute costume suggestions for those who are just getting started?