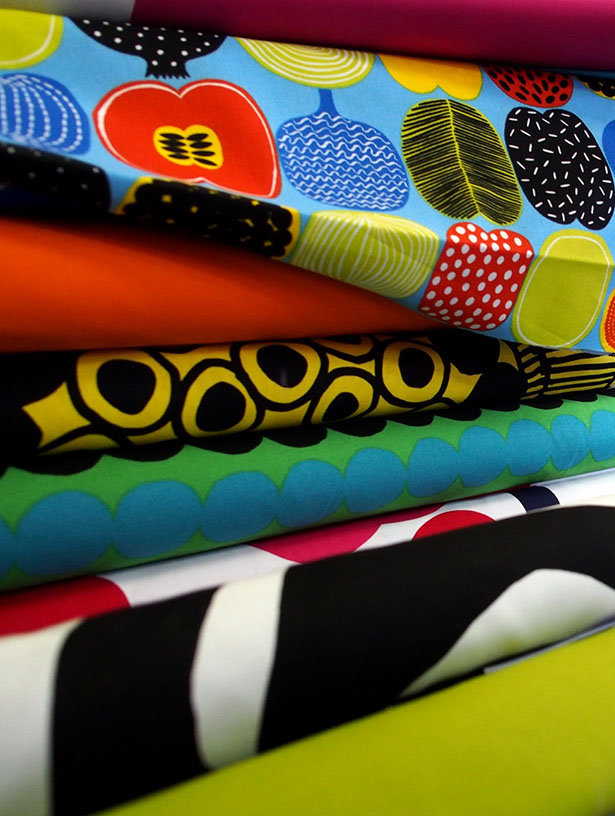 ShareThis
When you're out shopping, you can try on clothing in a dressing room to see how it looks and feels. How can you make the right choice when shopping for garments-to-be? Follow this simple guide!
• Bring your pattern! It's easy to get distracted and overwhelmed in a fabric store, so having a picture of your garment and fabric guide on hand will help keep you on track. Triple check the instructions to make sure you get the right length of fabric for your size.
• Bring a mirror with you. You don't want it to be too small- magnetic locker mirrors are a good size and can fit easily inside a purse. Most fabric stores do have wall mirrors, but it's always a good idea to look at your fabric under natural light before getting it cut. Fabric (especially the color) can look drastically different in daylight than it does under harsh fluorescent bulbs or dim lighting. Bring the fabric over to a window.. Even better, ask the sales associate if they will let you step outside! Take out your mirror and get an idea of how the true color will look on you.
• Get a feel for your fabric. Roll out a few yards of fabric from the bolt, lift it up and see how it hangs and how it moves. Determine if the fabric will work with your pattern and has the right weight, drape, texture, strength, etc. Scrunch it up to see how it wrinkles, and check for any stains or imperfections.
• Be practical as well as creative when selecting your fabrics. For example, you can usually find quilting cottons in a wide selection of fun novelty prints. While you may be head over heels for the fabric, it's properties may be all wrong for your garment. Don't worry… there are still plenty of cute accesories to make with those must-have fabrics! When you do find a suitable print, imagine how it will look as a finished product. Think the design may be a little much for an entire garment? You can always pair it with a more subtle fabric and use the print as an accent, such as a collar or waistband.
• Read the label! Usually there will be a sticker at either end of a bolt listing the fabric's fiber content and care instructions. You need a fabric that's compatible with your lifestyle. Snap a picture with your phone or jot down the details so you'll remember how to keep your garment looking it's best.
• Think about your existing wardrobe. What pieces you be pairing with your garment? If you have a specific combo in mind, bring that clothing item with you! See which color, print and texture fabric suits best.
• Get a second opinion. Ask a friend, a sales associate, or even a fellow shopper what they think of your selection. They may have useful suggestions or ideas you'd never thought of!
What's your fashion-fabric shopping routine?
Photo: Getty Images