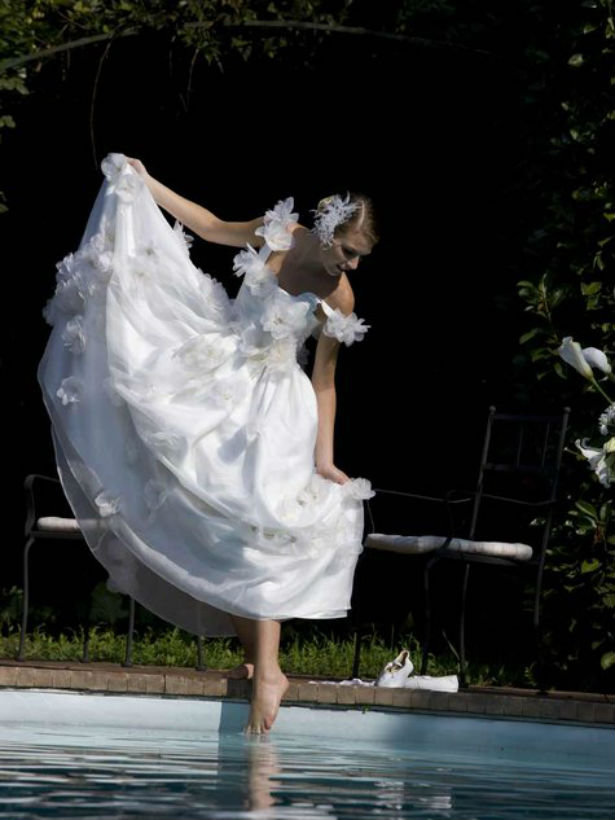 ShareThis
Summer is finally here, and romance is in the air. Will you be saying "I do" anytime soon? Tell us all about your dream wedding dress!
With the sparkling sun, blue skies, and blooming flowers, its no wonder so many brides dream of having a blissful summer wedding. Although, no matter what season, planning a wedding is a stressful endeavour…especially when it comes to finding the perfect dress. Even with countless styles to choose from, finding that dress that makes you look and feel like a princess can seem like an endless task. Of course by sewing your own wedding gown, you can create the dress of your dreams, and replace time spent shopping with time spent sewing!
We're loving the airy, feminine appeal of the BurdaStyle Flower Gown (pictured above). You can see how adding embellishments, like these pretty fabric flowers, can truly transform a simple silhouette.
This stunning gown is another favorite with its beautiful lace train. Long trains are sure to see a spike in popularity in the wake of a certain celebrity wedding last week…
Two-piece wedding dresses like this are a little harder to come by, but would certainly make things easier when it comes to getting in and out of the dress throughout the day.
There's something to be said about simplicity as well. This gorgeous cowl neck gown has a classic, elegant feel all on its own.
So brides past and brides-to-be: Will you/ did you sew your own wedding dress?
Is there a specific style that you've always pictured for your wedding day? We've shared a few of our favorites… tell us about your ideal wedding dress in the comments below!