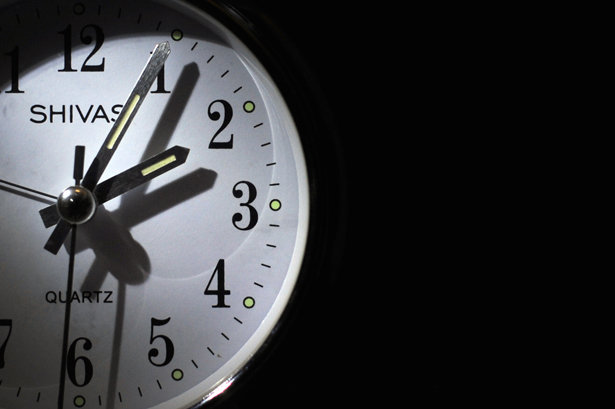 ShareThis
Are you sick and tired of not having enough time to sew? When you do find time to sew, do you feel like you're getting minimal amounts of work accomplished? If you wrestle with those feelings of frustration then this web seminar is for you.
We're excited to have Victoria Baylor, blogger at Ten Thousand Sewing Hours present next Monday's live webinar, Sewing Time Management: Find and Maximize Your Sewing Hours. Since her blog is based upon Malcolm Gladwell's Outliers: The Story of Success which states that it takes 10,000 hours of hard work to become an expert, maximizing her sewing time is definitely something Victoria knows a lot about!
Victora says, "I'm ECSTATIC about presenting my BurdaStyle web seminar Sewing Time Management: Find and Maximize Your Sewing Time to you! It will be a fun, insightful, and highly informative webinar in which I'll share helpful advice/techniques I've gleaned from my many years of sewing professionally. Who doesn't want to get more sewing done in a shorter period of time?  I know you'll definitely benefit from the tips and tricks I'll show you on Monday.  You're in for a treat! See you then!""
Register Here for Monday, October 21st's live web seminar at 2:00pm EST (7:00pm GMT). Can't attend? No problem, each registrant receives a recording of the event.
What You'll Learn:
How to strategically pinpoint extra sewing time.
How to prioritize your sewing.
Speedy sewing tips and suggestions.
How to pinpoint those "time thieves" that suck up your free time.
How to maximize your progress in a shorter period of time.
How to identify when you're most productive and how to use that time wisely
How to create a plan of action that you can easily execute.
How to organize your sewing space in a way that fosters efficient sewing
How to break up sewing tasks into small manageable parts.
Have a question about a specific technique? There will be a Q&A session at the end of the web seminar where you can ask Victoria any questions you have, and no question goes unanswered!
Can't attend the live webinar? Everyone who registers will receive a recording of the event, any downloads or resources referenced during the webinar, and will have the ability to ask any follow-up questions.
Register Here for Monday, October 21st's live webinar at 11:00am EST.


Hope to see you all there!