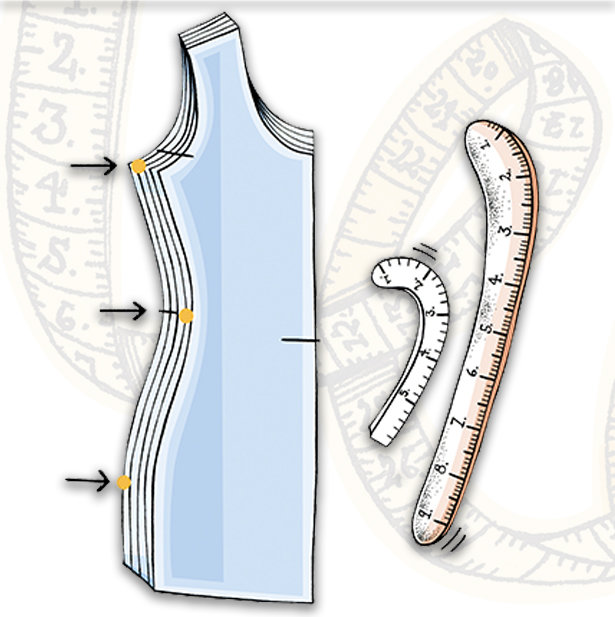 ShareThis
Your waist is size 38 but your hips are 40? No problem. We'll show you how to fit your favorite garment exactly to your individual body form.

First take your personal bust, waist, and hip circumference measurements. Compare these measurements to the measurements in the size chart above. The size which most closely matches your measurements is your size and circle. For a more detailed and printable size chart click here.



On the multi-sized pattern, place marks on the determined size lines. On dress, coat or jacket, mark bust, waist, and hips; on skirt, mark waist and hips.



With the help of a curved tailoring ruler, draw smooth lines between the marked points. Important: Don't draw any "corners"!



Now you can cut out the pattern pieces. If you are using an expensive fabric, we recommend that you first sew a test garment from muslin, to check the fit. Attention: If your garment has sleeves, cut out the sleeve piece in the size for your bust measurement!