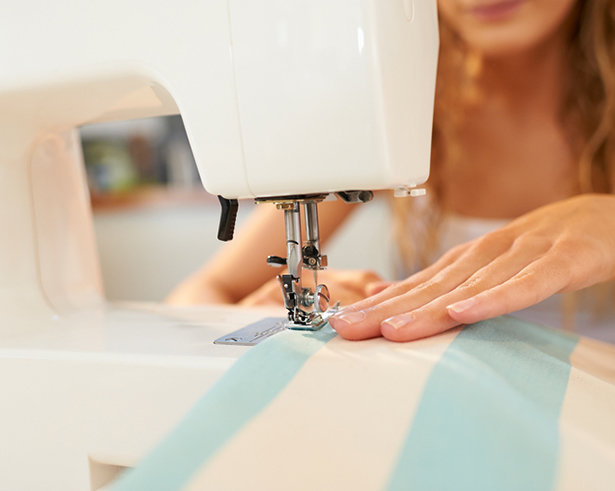 ShareThis
Mitred corners are the diagonal seams at the corners of a hem, example being on a blouse with side slits. Read on to follow our instructions to sew mitred corners…
On hem and slit edges, press raw edges of fabric to wrong side, approx. 5 mm (3/16 in) wide.
Step 1: Turn hem allowance up and mark pressed hem edge allowance on allowance at edge of slit (wrong side of fabric), with tailor's chalk (1). Turn hem allowance down again.
Now also fold allowance on slit edge to inside and mark pressed edge on hem allowance. Open slit allowance out flat again.
Step 2: Connect both marked points and corner of hem with a straight line (2).
Step 3: Fold fabric at corner so that hem allowance lies on allowance at edge of slit. Pin allowances together along the marked chalk line and stitch together (3).
Step 4: Trim away corner, leaving a seam allowance of 5 mm (3/16 in). Trim lower end at an angle (4). Smooth allowances open with your thumbnail and press.
Step 5: Turn hem and slit allowances to inside. Use a pin to carefully shape the corner. Baste allowances in place (5). Press edges. Stitch allowances in place, working from the right side the of fabric.