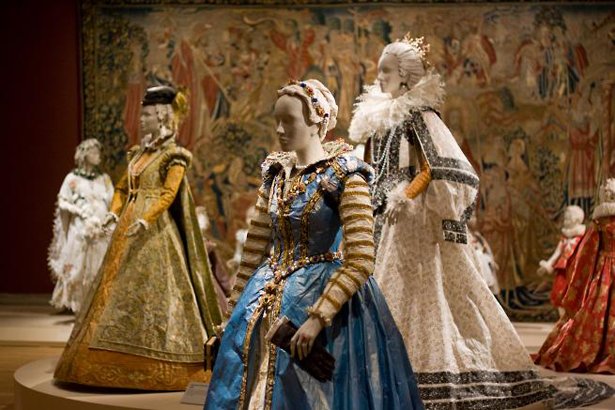 ShareThis
Belgian artist Isabelle de Borchgrave has taken the marriage of art and fashion to the next level with her amazing paper dress creations. At first glance her work looks like intricate ensembles from bygone eras or period costumes from a museum archive, but in fact each piece of "clothing" is crafted entirely out of pattern paper. De Borchgrave, a painter and teacher, was initially inspired to create her paper dresses by a trip to a Yves Saint Laurent retrospective at The Metropolitan Museum of Art in New York in 1994. Her first collection, Papiers à la Mode, was de Borchgrave's take on the history of fashion with inspiration ranging from Marie Antoinette and Turkish sultans to pieces from Chanel and Dior.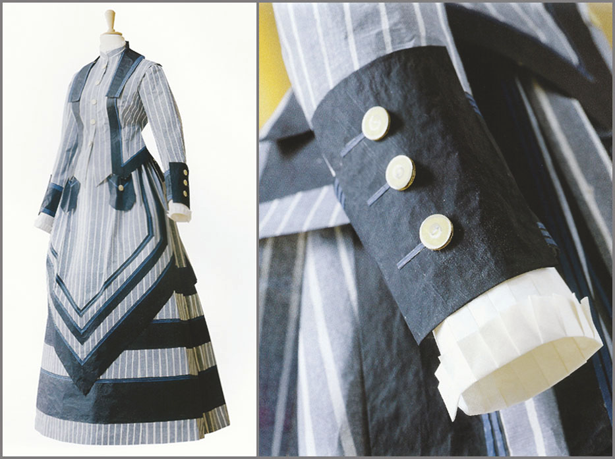 English Sporting Costume, 1998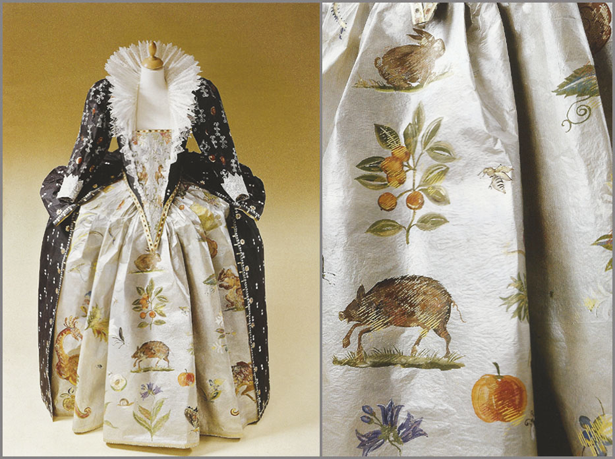 Paper costume based on Elizabeth I, 2001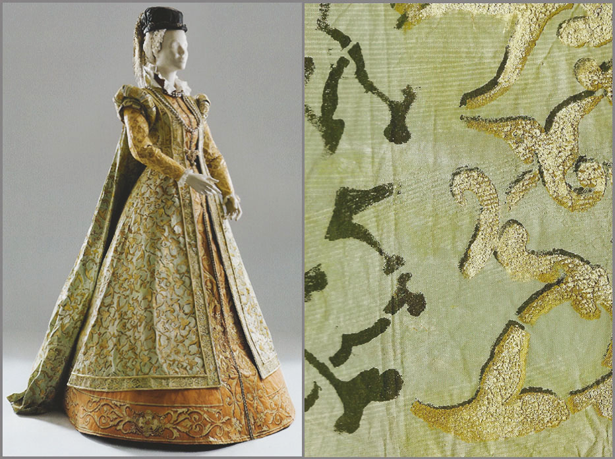 Paper costume based on Joanna of Austria, 2006
For later projects de Borchgrave focused on the grandeur of the Medici of the Florentine Renaissance, the designs of Spanish couturier Mariano Fortuny and Diaghilev's Ballets Russes. Using simple paper and a deft hand, de Borchgrave is able to bring ideas, time periods and paintings to life with her three-dimensional works of art.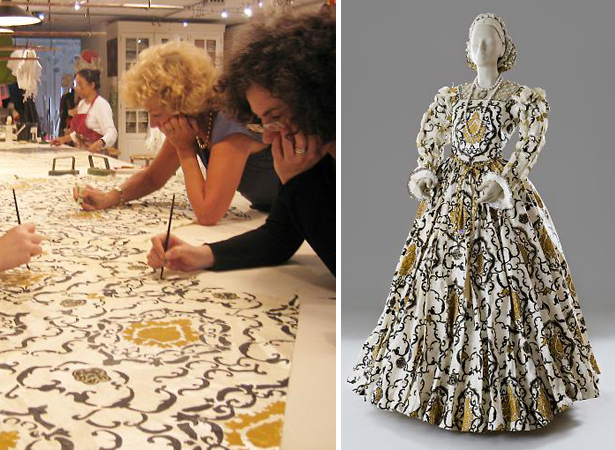 de Borchgrave and her assistants bringing Elenora of Toledo to life, 2006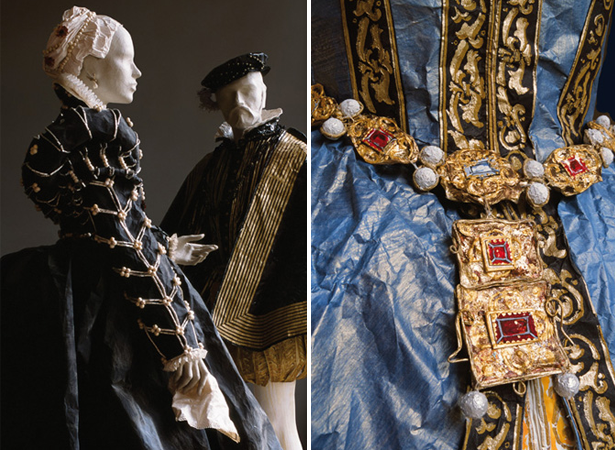 Paper costumes inspired by Isabelle de Médicis, 2007

Paper costume based on Maria de Medici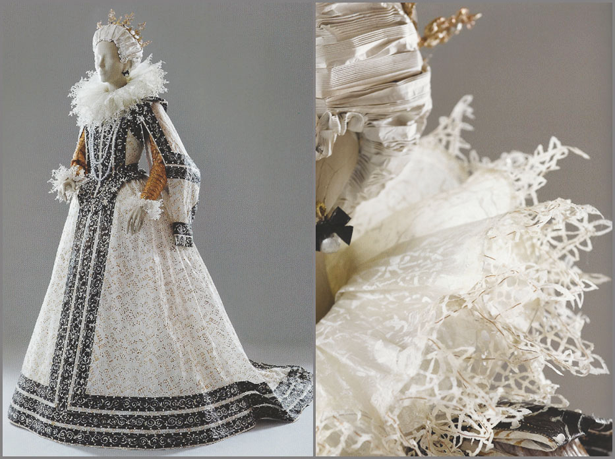 Paper costume based on Marie de Medici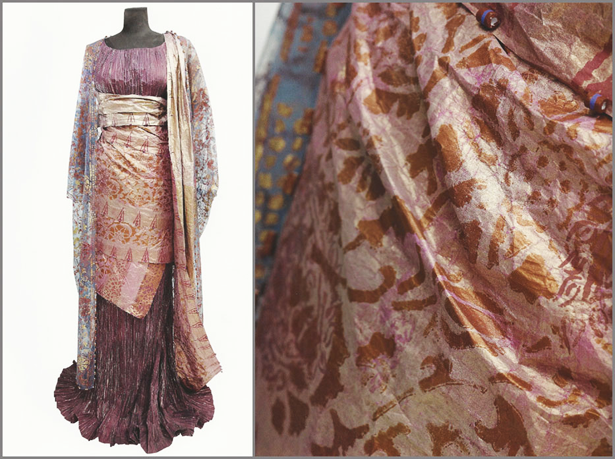 Paper costume based on the designs of Mariano Fortuny, 2007
Museums like the High in Atlanta, Georgia and the Tsarskoye Selo Museum in Saint Petersburg, Russia have commissioned pieces from de Borchgrave based on historical figures like Marie Antoinette and Elizabeth Petrovna. Most recently she was asked by the Legion of Honor Museum in San Francisco to use paintings from their extensive European collection as the basis for new works, bringing to life figures from paintings by the likes of Massimo Stanzione and Van Dyke. The Legion museum also recently wrapped their Pulp Fashion exhibit dedicated to de Borchgrave's entire body of work which was the artist's first retrospective in the US.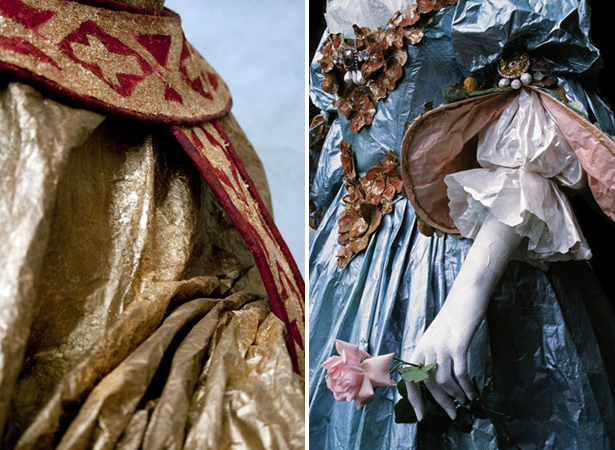 Left: Paper costume of Abbot of Stavelot for the Abbey of Stavelot in Belgium. Right: Paper dress based on painting of Queen Polyxene of Assie by van Meytens, 2007

Paper recreation of Jackie Kennedy's wedding dress commissioned by the Kennedy Library in Boston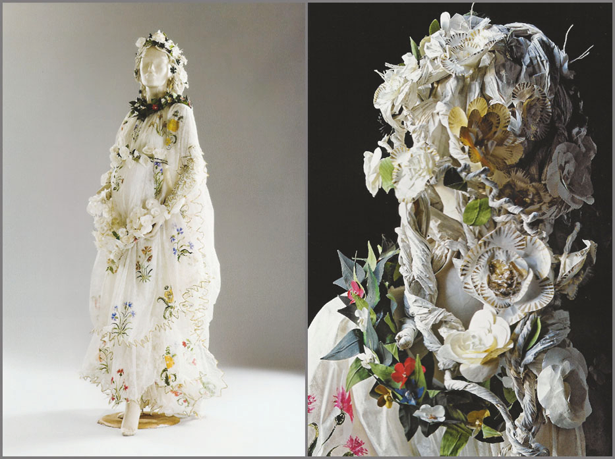 Flora, 2006 – based on Botticelli's Primavera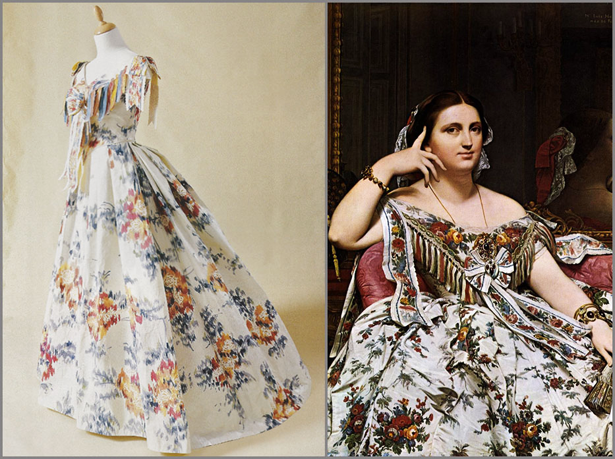 Paper costume based on portrait of Empress Eugénie by Jean Auguste Dominique Ingres, 2001

Paper costume based on Massimo Stanzione's Neapolitan Woman. Created for Legion of Honor Museum, 2010
Although de Borchgrave is best known for her paper recreations of historical fashions, she has also established herself in the world of product design through her collaborations with Target, Caspari and Villeroy & Boch, and modern fashion design with her Haute Couture collection and wedding dress creations.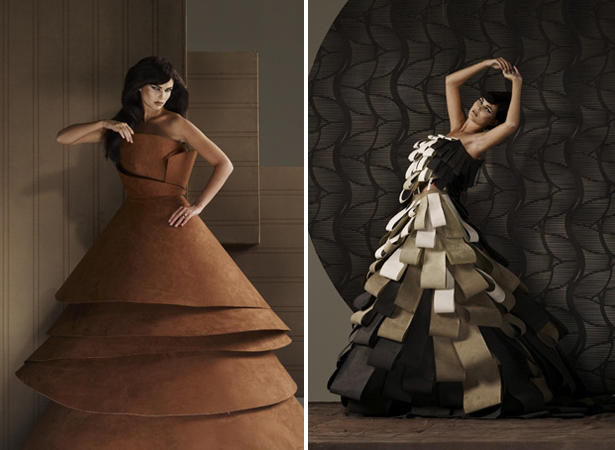 Antelope Collection created using suede wallpaper coverings by Arte International, 2010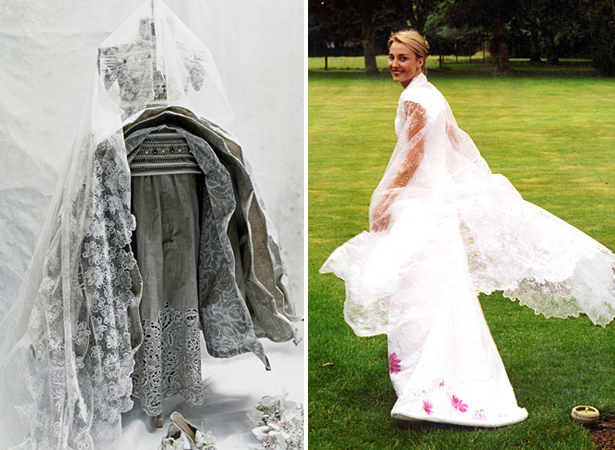 Left: Wedding dress created for Petits Riens charity fashion show, 2005. Right: Paper wedding dress and veil
Each dress takes roughly 3-5 weeks to create and begins with de Borchgrave and her assistants painting endless rolls of pattern paper at her studio in Brussels. She says working with paper is liberating and that she can recreate the look of almost any fabric including cotton, linen and silk with the humble material. De Borchgrave's work is nothing less than inspired and inspiring and a testament to the amazing things you can do with everyday materials and some serious imagination.
Photos courtesy of the Legion of Honor museum, Isabelle de Borchgrave and John About Town.