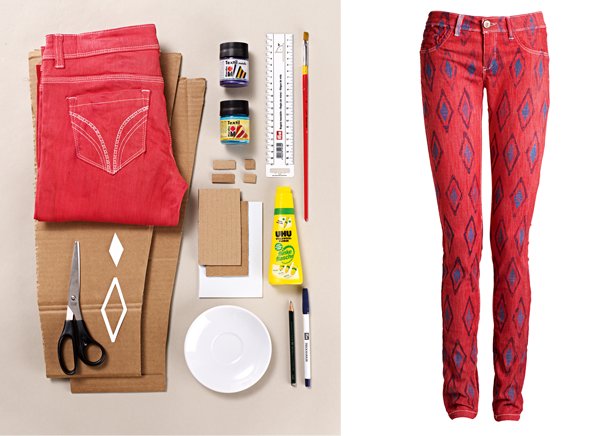 ShareThis
Have an old pair of jeans lying around? Why not turn them into something new? Check out our Tutorial on how to make your own fun printed pants. These brightly colored pants are on-trend and will definitely put you in a great mood. Let your creativity run wild!
Brightly printed pants are spotted on the runway from Miu Miu (left) and Missoni (right).
Turn simple materials into a great new pair of unique jeans! Follow our step-by-step tutorial here
Here are some other great examples on how you can print and revamp your wardrobe.
Happy DIYing!
Photos: Jan Schmiedel