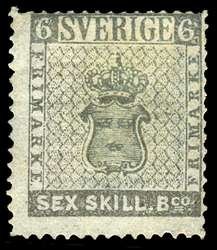 ShareThis
POSTCARD
FROM
SWEDEN
There's a new bar opening in my neighborhood. Normally, I wouldn't consider this news. I live on New York City's Lower East Side, which is tantamount to saying that I live in a theme park for drinking. On my block alone, there's a wine bar, a speakeasy, and a dubious lounge with red leather banquettes. Just across the avenue, there's the old standby, a seedy dive no one ever really wants to go to, but where everyone always winds up. Go east, and it's a sea of hookah bars. The hookah bars are a fairly recent development, but they don't worry me. This new bar is different. The dudes from Fall Out Boy own it.
Now, I've got nothing against Fall Out Boy. Or for them. Frankly, I haven't been paying attention. But here they are, Fall Out Boy, going all entrepreneurial on my stomping grounds, and something about this makes me feel sad. It's over. The East Village of yore, the seedy turf of Joey Ramone and the kids in Blondie, of Patti Smith and Basquiat, of all the subverters and malcontents and upstarts who set up shop on a few burned-out blocks no one bothered to care about until they came along and made them vital, that East Village is officially a dead letter. I guess it has been for a while: Trust me, I know how much rent I pay every month. I'm not exactly squatting. I see the new Whole Foods on the Bowery, and the skyscraping luxury condos going up all over, one blue glass story at a time, and on my walk back from the subway I pass the ghost of CBGBs, and I know. It's a waste of time to mourn the passing of an era you barely even remember. I wasn't around for the good old bad days of New York, of "The Bronx is burning" and "Ford to City: Drop Dead." By the time I arrived, Giuliani was in office and "Sex and the City" was on the air and New York was swimming in glitter and money. But, like a lot of writers and artists and actors and musicians, I put down roots in the East Village as a way of paying homage to our forebears here, and the risks of self and art they took in order to be part of something strange and alive. Occasionally, their neighborhood revealed itself. It doesn't much anymore, and I've begun to wonder: Where is the East Village now?
As best I can make out, it's in Sweden. I've never been to Sweden, and what I know of daily life on the Stockholm, Malmo and Gothenberg streets I've gleaned from friends who've traveled there. If you'd asked me five years ago what I knew about the country, I'd answer: ABBA, Ingmar Bergman, meatballs, H&M and Ikea. Maybe I'd throw in The Cardigans; I always liked The Cardigans. And if I thought really, really hard, I might come up with something about really black death metal, but I'd offer that association up tentatively, since I've never been sure if that's more of a Swedish or Norwegian thing. My point, in short, is that I didn't have much to say about Sweden. I certainly had no sense of it as a place brimming with invention.
Times change. Sweden has lately emerged as a creative capital, an especially dynamic one when it comes to music and fashion and anything to do with the internet or green living. The last item of clothing I bought was a pair of Cheap Monday jeans, direct from Stockholm by way of Barneys. The last album I uploaded to my iPod was Veneer by Jose Gonzalez, who sings in English but who was born in Gothenberg. The last TV show I watched was an episode of Channel Four's "Nathan Barley," downloaded off Swedish site Pirate Bay because there's no way to watch the show in America except by stealing it. It's all Swedish, all the time around here, and I can only imagine that the few good things that have managed to make it this far, into my headspace, merely represent the tip of the iceberg where Swedish culture is concerned. Maybe I'm wrong. I've never been to Sweden. Maybe it's just nice to imagine that in some distant borough, restless youth culture continues to exist, subverters and malcontents and upstarts taking a few well-aimed kicks at the bourgeois and self-satisfied, and forging new idioms. The radicals and mischief-makers are out there somewhere. The East Village is dead. Long live the East Village.
This week BurdaStyle gets Stockholm syndrome.