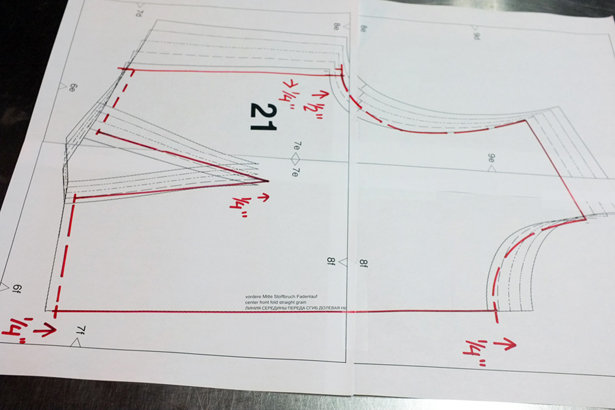 ShareThis
This web seminar is for sewers wanting to learn about pattern making and grading for sewing patterns you want to sew in stretch fabric Sign-up here!
If you find yourself always sewing and working with patterns that are meant for woven non-stretch fabrics, and want to start experimenting with pattern making for knits than this web seminar is for you. Learn the foundations of knit patterns and see how you can calculate and compare your body measurements to the pattern to ensure you get the perfect fit.
Learn about the structure of knit fabrics and specific factors you need to consider when drafting stretch fabric patterns. Meg will also giver her expertise when designing with knits and how to translate those design changes on your pattern. Enter a whole new world of pattern making with these knit tips! You will also receive a dartless stretchy knit pattern and a kimono pattern that you can adapt.
What you will learn:



Adapting blocks to knits


Classification of knit fabrics


Stretch and Recovery Gauge


Grading the pattern to fit you


Designing with the knit foundation
Who should attend:



Sewers comfortable with measurements and using drafting tools


Pattern makers looking to extend their knowledge of drafting with stretch fabrics


Sewers familiar with sewing patterns
Difficulty Level:
If you are comfortable with your drafting tools than this web seminar will show you how to put them to work!