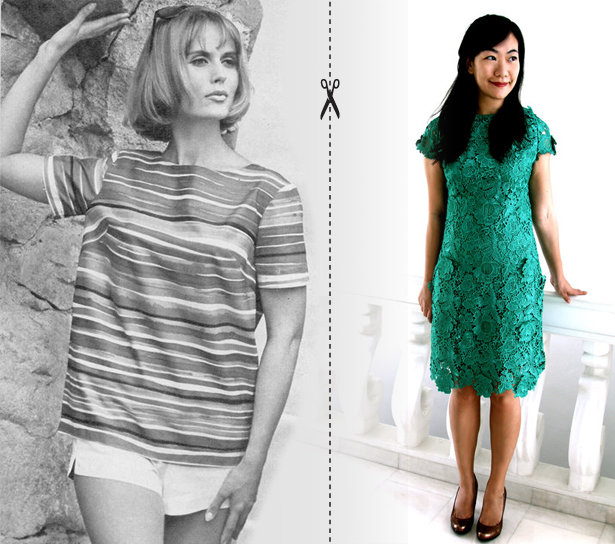 ShareThis
2013 was one of our best years ever! Check to see which sewing patterns were the top selling, and also which member projects received the most views.
It seems as though 2013 was the year of tops! Three of our best selling 2013 patterns were simple tops with a little added detail… The top left we have our Bow Shirt which I love sewn with contrasting fabrics, and then on the top right we have our kimono short-sleeve Pleated Blouse that as just the right amount of movement. On the bottom left you'll see our simple yet stylish Retro Top… This top was so popular this year! I like the simple style and how it is structured. Top top off our top four patterns we finish off with our Open Back Dress, this dress is gorgeous and I made two of this style this year!
Did you make any of our top sewing patterns in 2013?
And what would BurdaStyle.com be without all our lovely member projects! These are our top viewed member sewn projects from 2013… On the top left member grosgrain made this fancy frock! She even made it two different colorways, check them out here. Next on the top left, member krajka made a leather-chic version of our cowl dress. Check out her edgy variation here. On the bottom left we have member embaby who made a bright green lace dress too late for Valentines'…See all the details here. Last but definitely not least member dvnare sewed up this dress for a new start. Such a great dress in such a great floral print!
Funny to see that the top selling patterns were mostly tops, and the most viewed projects were all dresses. Keep up the great sewing everyone…I can't wait to see all the new patterns and project 2014 have to bring, happy sewing!
Meg