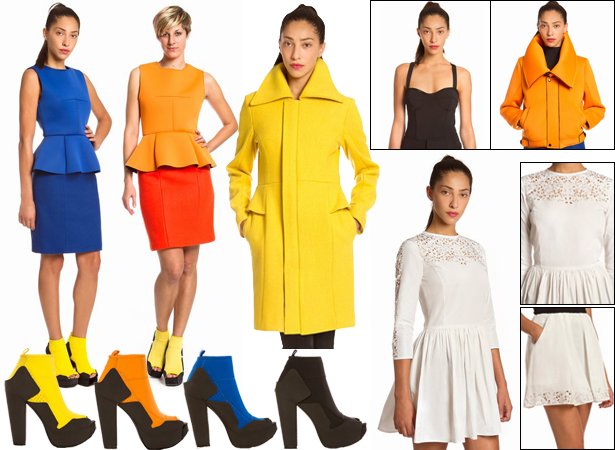 ShareThis
As a child some of my favorite movies were (in no particular order): E.T., The Neverending Story, Labyrinth, The Dark Crystal and of course TRON. Suffice to say my leanings toward sci-fi and futuristic dystopian theorizing has followed me well into adulthood, so imagine how amped I was to hear that Disney was coming out with a follow-up to the cult classic TRON called Tron: Legacy. My impending excitement was turned up another notch when it was announced that Daft Punk would be the masters of audio for the film and then my mind was totally blown when I saw this Tron Legacy Opening Ceremony capsule collection.
Working with Disney Consumer Products, the Opening Ceremony designers created a futuristic, minimalist collection with sharp tailoring, neon colors and laser-cut lace detailing. At first glance the awesome Tulip dresses look like scuba suit material, however are actually a wool/nylon blend. The coats remind me a bit of Jil Sander with their slim fit and exaggerated collars. And those shoes?! Neoprene sock boots!? I'll take a pair in every color, thanks.
So chances are, if on December 17th you see a girl in a neon-blue Tulip dress with yellow orange Neoprene sock boots sitting front row at an IMAX theater with her 3-D glasses and an extra large bag of popcorn, oh yeah, that's me.