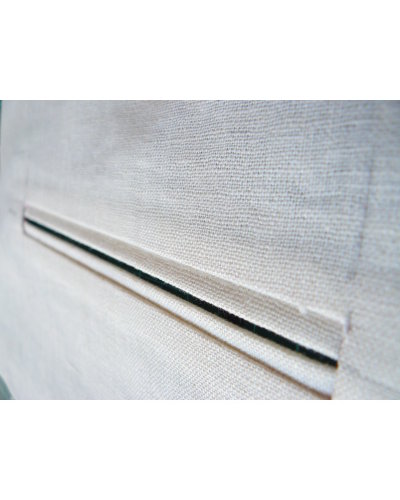 ShareThis
Have you seen the newest pattern?
Jorinde is going to be just perfect for my Autumn/Winter wardrobe and I have my muslin cut out all ready to sew up! I do plan on making changes though. Instead of the flap pockets I am going to give my version bound pockets. A bound pocket looks like a large bound buttonhole from the right side, see the picture above. Making bound pockets can take some patience and a little practice which is why I have uploaded a
step by step how-to. I suggest you practice a few times on scrap fabric before attempting to try this on your intended fabric; we don't want any tears now do we? I may also consider changing the collar but I will wait until I have my muslin sewn up before I decide on that.
As much as I like the wide-rib cord that BurdaStyle have used I have decided to go with the 100% wool olive tweed you see in the sample above. I want it to be plain enough so it will go with many of my outfits. There won't be any elbow patches on my version and I've yet to decide on my button choice, this will probably be decided once the jacket is finished. I may take a trip to the button shop in the City where they will help me find the best match. They have an abundance of delicious vintage buttons there, I'm sure to find something.
This week marks the end of the
sew along. I still haven't managed to finish mine but I do have a few days left before February is over! This past week I have given in to taking much needed naps in the afternoon instead of sewing, I figure I need the rest more than I need the JJ blouse at the moment. I am impressed by the many versions that have popped up on the site though which you can see in the
creations section of the site. You can also read all about what each member thought about this pattern and any changes they made etc in the
The next sew along will be the
Nichola pants; they were by far the most popular vote. I personally won't be taking part in this sew along since I plan on having a baby in the next few weeks, plus I think I should wait until I'm back to a regular pre-pregnancy weight before attempting these since they are quite fitted. I have started a
new thread in the forum for this sew along and the same applies as all the others, tell us your plans, fabric choice, pattern changes you may make etc. Feel free to ask questions and give tips too.
Oh and I just wanted to let you know that all of the maternity alteration how-to's I have made throughout my pregnancy have been organized into
their own category, if by chance you need them!