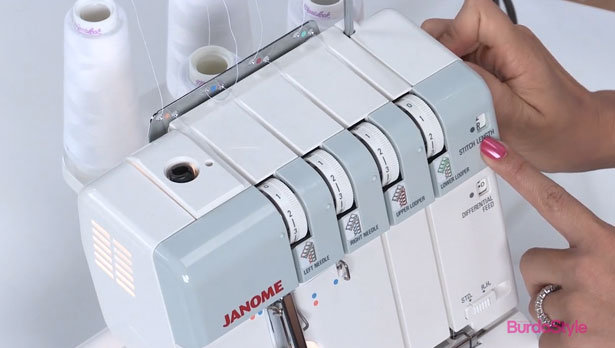 ShareThis
Are you looking to learn more stitches and techniques on your serger? Learn how to set your serger up for sewing a rolled hem in this week's new BurdaStyle Video!
Check out the newest video here: Sewing a Rolled Hem on a Serger.
A rolled hem is a clean, narrow finishing technique that is simple to do on the serger once you know how to adjust your machine properly. In this video, Denise takes you step by step through the process.
Click here to get the full-length video!


You have a serger and are looking to learn more stitches and techniques
You want to learn a new hem variation
You want to sew a simple, clean, narrow finish that's decorative
What You'll Learn in This Video Tutorial:


How to adjust your serger's settings for a rolled hem
How to change the stitch length on the serger
How to lower the upper blade on the serger
How to move the stitch finger of the serger out of the way
How to remove the left serger needle
With new technique and tutorial videos added weekly, BurdaStyle Videos has all the sewing, fashion, and DIY inspiration and instruction you'll ever need, so check us out!
Get access to a library of high quality instructional sewing videos, starting as low as $19.99 a month for everything from sewing fundamentals to advanced tutorials and techniques from our experts. You can stream the videos on your PC or Mac computer, or take it on the go with the latest generation iPhone, Kindle Fire, iPod Touch and iPad. You can even watch BurdaStyle videos on your living room TV, from an iPhone or iPad with AirPlay & the latest AppleTV!