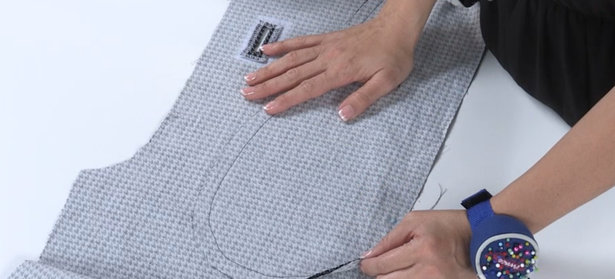 ShareThis
In this week's new BurdaStyle Video, learn how to sew hip pockets on pants!
In this 15 minute video, you will learn how to position the pocket piece to the front of the pants, how to properly press and edgestitch the pocket opening, and how to attach the hip yoke in order to complete the pocket. Commonly found on pants, skirts, and shorts, you will be able to use this technique on a wide variety of sewing projects.
Click here to get the How to Sew Hip Pockets on Pants video tutorial and use this technique on numerous sewing projects!
Try out making your own hip pockets on these patterns:
Techniques Demonstrated in the Video:
How to line up the pocket piece and the pant piece
Proper pressing techniques
How to join the pocket pieces and finish the seam allowance
How to edgestitch the pocket opening
With new technique and tutorial videos added weekly, BurdaStyle Videos has all the sewing, fashion, and DIY inspiration and instruction you'll ever need, so check us out!
Get access to a library of high quality instructional sewing videos, starting as low as $19.99 a month for everything from sewing fundamentals to advanced tutorials and techniques from our experts. You can stream the videos on your PC or Mac computer, or take it on the go with the latest generation iPhone, Kindle Fire, iPod Touch and iPad. You can even watch BurdaStyle videos on your living room TV, from an iPhone or iPad with AirPlay & the latest AppleTV!