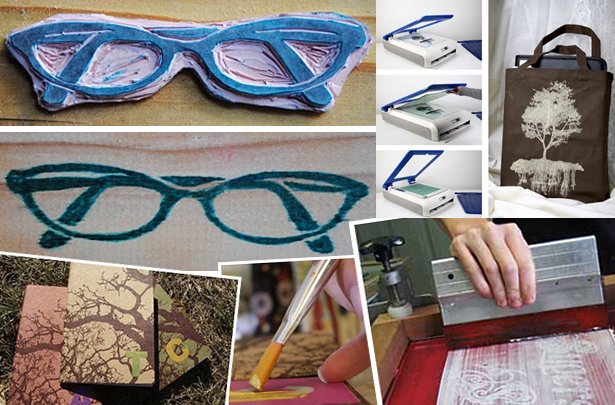 ShareThis
As if I needed a new hobby, I've decided to take up screen printing. I thought that this might give me a chance to create more original items and add a bit more 'flare' to some of my sewing creations and even purchased items. If you're thinking of trying it out for yourself, there's several ways you can start out:
Freezer Paper Stencils – simple images can be removed from freezer paper then iron shiny side down onto your garment before silk screening.
Stamp it – Use rubber stamps or create your own to stamp onto your fabric.
Buy a pre-made stencil – this not only gives you a chance to try out the craft and generally has a high amount of detail. Of course, with this, you're limited by the designs available.
Try a kit – these contain all the materials you need to make highly-detailed, customized shirts. From experience, there is a bit of a learning curve, but the results are impressive!
Have a machine do the work for you – The YUDU is a tabletop machine that does a bulk of the work for you and limits some of the mess of the kits.