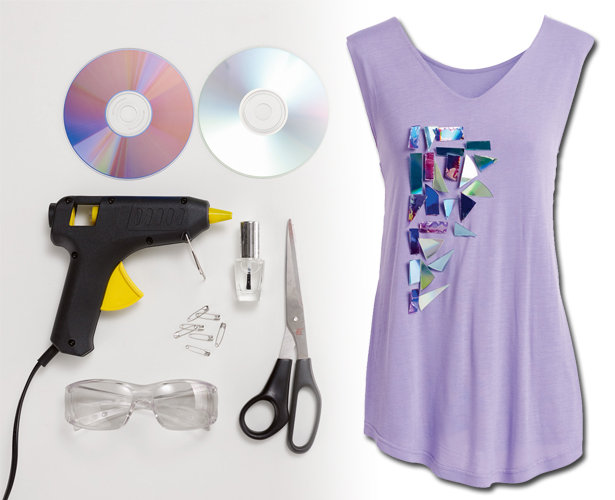 ShareThis
Mirror mirror on the wall…or shirt! Try this unique do-it-yourself brooch, and make your garment shine with a bunch of them!
All you need is:
- 2 CD's.
- For each brooch (we used 25 brooches) one small safety pin or a small brooch pin.
- Hot glue gun.
- Clear nail polish.
- Safety glasses.
Step 1:
Put on safety glasses, and using your scissors cut the CD's up into triangles and squares.
Step 2:
Paint the clear nail polish over all edges of the cut CD pieces.
Step 3:
Glue safety pins (or brooch pins) with your glue gun to the middle back of the pieces.
Arrange and pin on any garment for a reflective style. You could even fix these to a bag or hat!
Where would you put these brooches?
Happy DIYing!