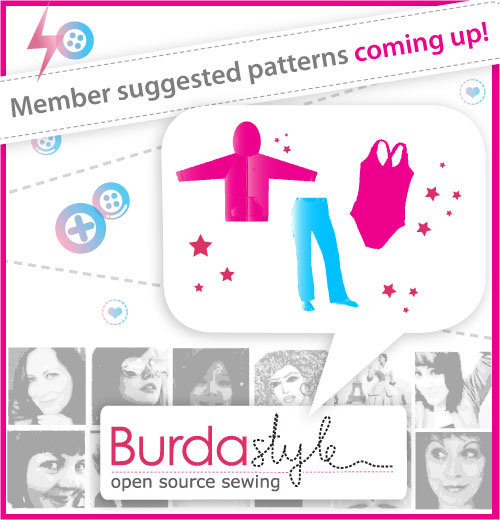 ShareThis
Hi everyone and happy Friday!
The heat wave has finally broken. It's always fun when you think of the upper 80's as a cool day. As some of you may have noticed, we have been doing a lot of information gathering which also means a lot of sorting. We have gone through all, yes all, of the comments and suggestions left by you on the survey and put them in our idea bucket and sent them to our programmers. We are going to be keeping these ideas in mind as we move the site forward. Thank you for taking the time to write these. We have also been sorting through all your great ideas for new patterns. So without further ado here is the list of "Coming Soon" patterns suggested by you:
• Bathrobe
• One-piece bathing suit
• Hoodies
• More women's patterns in larger sizes
• Raglan sleeve knit hoodie
• A winter coat in larger sizes
• More menswear
• Sweatpants
• Men's tee shirt
• Yoga pants
• Turtleneck sweater dress
• Cowl neck tank
Keep in mind, these are not the only items that will be posted, there will be many projects and variations in between these patterns. And as a plus, whether you realize it or not, the in betweens help you grow as a sewer. By looking at the project, how tos and variations you are learning the skills to transform all patterns into your dream outfits! Have a great weekend everyone and we will be back on Monday!
Member suggested patterns coming up!