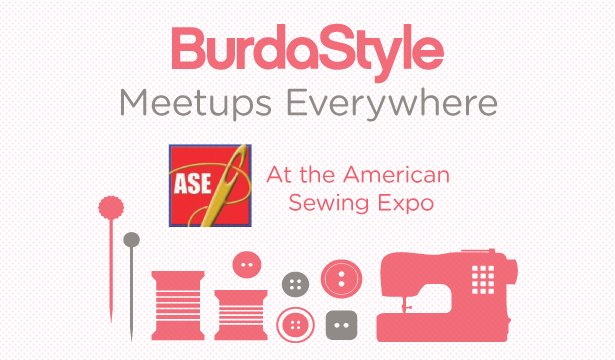 ShareThis
You are cordially invited to the BurdaStyle MeetUp at The American Sewing Expo!
The American Sewing Expo is the largest independent consumer sewing show in the United States. Featuring classes, demonstration stages and fashion shows, it could very well be called a Seamstress' or Seamster's Heaven.
On Friday, September 23rd from 3 p.m. to 5 p.m., meet with BurdaStyle team members, and other sewists and fashion enthusiasts. We will be giving away FREE seminar tickets ($14 value), raffle prizes, and goodie bags, plus provide snacks after a long day at the Expo.
To attend, please RSVP on Facebook or Meetup. We look forward to seeing you!
- The BurdaStyle Team