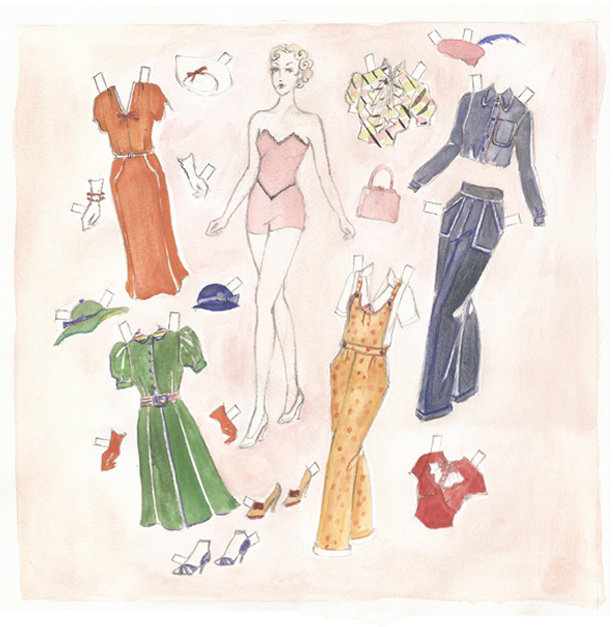 ShareThis
Meet Sarah Jung, the talented fashion illustrator from our latest book BurdaStyle Sewing Vintage Modern. Sarah is a New York City-based illustrator and costumer who works in both traditional and digital medias. She trained in design, patterning, draping, construction, and embellishment at the Parsons School of Design. (To check out more of her fashion illustrations from the latest BurdaStyle book and to take a peek inside, click here.)
1. Tell us a little about yourself and how long you have been illustrating for.
I got my first set of oil pastels at age 4 and have been drawing ever since, but I've been illustrating professionally for 2 years. My specialty is costume design for film and television.



1940s compacts featured in BurdaStyle Sewing Vintage Modern

2. What are some of your fashion inspirations?
Vintage clothing has been a great love of mine. I love every decade. My greatest wish is to be a time traveler! That's why I love costume design: it's an opportunity to go back in time.



1950s glasses featured in BurdaStyle Sewing Vintage Modern

3. What was your favorite decade to work on in this book?
I really liked working on the 20s and 30s, especially the menswear influence from those decades.

4. What projects are you working on now?
I am illustrating for the NBC television show, Smash.

View more of Sarah's beautiful illustrations on her site at www.sarahjungdesign.com.

Click here for more info on how to enter the BurdaStyle Vintage Modern Sewing Contest for a chance to win the grand prize, valued at $800!