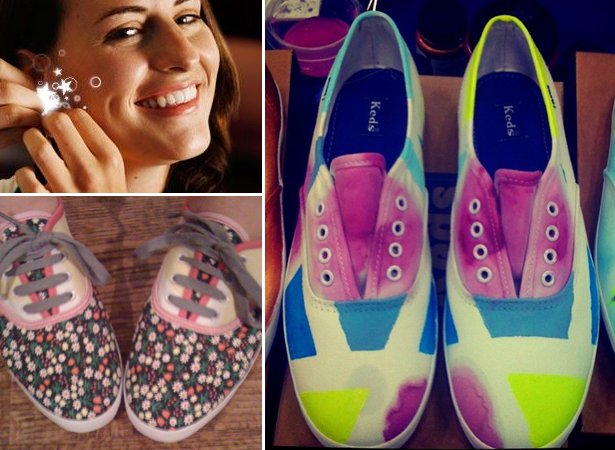 ShareThis
I started making handmade, high-end gem jewelry in late 2007, early 2008. I was bored, working for an energy company and feeling like this couldn't be where I was going to end up. I knew that there was something more in store for me.
I have always been creative. My mother says that as a child I would stay up until all hours of the night and into the morning creating, cutting, pasting, drawing, sewing and painting – which got me in trouble more than not seeing that it was 3:00 am and I had school the next day. I would create everything from paper dolls to greeting cards, I never limited myself on my creations, the sky was the limit and I believe it still is.
My jewelry became a hobby, something to do with my hands and it turned into a small business. By word of mouth, and because I was self taught, I was being asked to participate in trunk shows left and right. I wasn't sure about how good my jewelry actually was and I slowly progressed to create my own style, which I most like to describe as "dainty." I slowly began to build confidence in my work and even spent my tax return on creating a website. I was doing ok; I found a creative outlet to remove me from my mundane boring job and started making contacts.
I fully believe that every job, every experience, every person you meet impacts and creates your life in a dynamic way and leads you to your destiny. I was so excited about my new endeavor that I decided to gchat a good friend of my brother's that he went to high school with, John, who worked in New York as a film director. He shot a lot of music videos for various artists and was quite talented. I mentioned my jewelry to him and I even sent him photos and the next thing I knew he was asking me if I would like to be a part of his pitch for a new grassroots campaign for KEDS! Of course I jumped at the opportunity. He said that KEDS was looking to feature different artisans from all over the country and that they had currently picked around 10 different people. John needed one more person from Texas and thought I was the perfect fit.
I wasn't sure what this all entailed, but it sounded great. They had a glass blower, a girl who was the stylist for SNL, a horror movie mask creator, and a few different bands. A few months went by and I was eagerly waiting to hear from the big heads at KEDS on whether or not they would pick me up as an artist. Then one day I got the call: John and crew met me in Austin and we shot my commercial, which I have to laugh at now because I had no idea as to what I was doing! Within the month I was given my own shoe line in the KEDS Collective and have been creating shoes for the Collective Brand under my name since. I was able, through contacts with John, to get my KEDS shoes on various artists such as Justin Vernon from Bon Iver who wore them on the Jimmy Fallon show last fall while performing with Gayngs.

A few designs from my line with KEDS.
I have since done a tour with KEDS for their "How Do You Do Tour" in Austin, Texas during SxSW where I hand painted on shoes for events at different locations. It was an amazing experience and I am so grateful to KEDS for their support. I think it really pushed me and inspired me more to create my clothing line, Emili Adamé, which will be out in spring of 2012. I continue to be inspired and moved on a daily basis and will continue to trek up the mountain. I am working really hard to create a brand and I am not afraid of a little hard work to make it happen.
~Emili
Emili Adamé is a designer and an artist living in Houston, Texas. She currently has a semi- precious Jewelry line, a shoe line through the KEDS Collective, and is working on two clothing lines.
Want to score your own pair of Emili's exclusive KEDS? Simply let us know in the comments below "how you do your KEDS" by 9:30am EST on Friday, September 2nd for you chance to win one of 5 pairs!