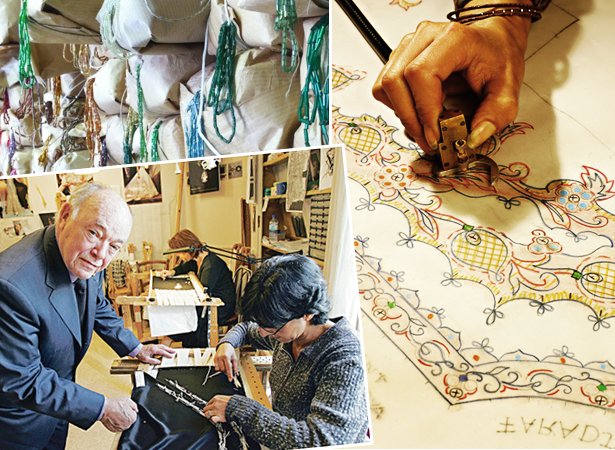 ShareThis
François Lesage, the man behind the most famous embroidery house in the world, passed away yesterday. It's hard to image couture fashion without Maison Lesage, the house that his father founded in the early 20th century. The elder Lesage worked with famed French designers like Madeleine Vionnet and Elsa Schiaparelli and when François took the reigns from his father at the age of 20 he helped modern couture designers like John Galliano for Christian Dior, Givenchy and Christian Lacroix make their wildest embroidery dreams come true.
In 1992 Lesage founded an embroidery school to share the secrets of the famed house with a new generation of embroidery lovers, and in 2002 Karl Lagerfeld purchased the house to ensure that it could continue to provide some of the most sought after embroidery work in the world. While Lesage was never himself an embroiderer and claimed to not even know how to sew on a button, his contribution to the world of high fashion is indisputable and his dedication to the craft unwavering.

Lesage showing a fabric his company made for Yves Saint Laurent.

Maison Lesage embroidery work for Lanvin circa 1957 (left) and Balenciaga circa 1961 (right) .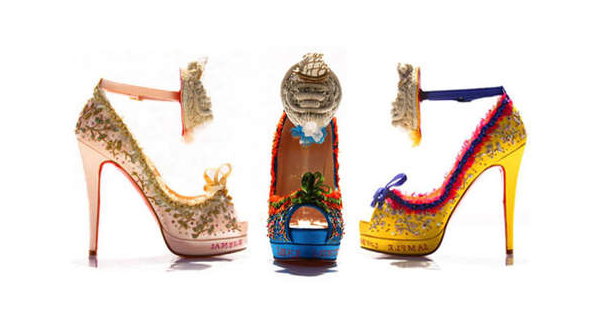 Christian Louboutin shoe with embroidery work by Maison Lesage.

Work for Chanel Couture circa 2005.

Each bead is sewn on individually by hand – can you image how long a piece like this would take to complete?!
You can learn more about Maison Lesage by checking out their website as well as great profiles on the house done by NPR and The New York Times.