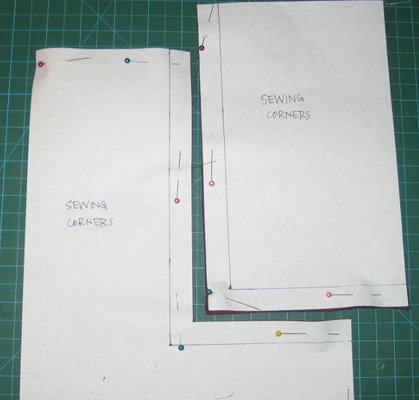 ShareThis
For those of you who participating in the Sew Along with NikkiShell, especially the first one for the Susan Blouse, you might find this How To a bit too late. But after a special request from a member, I decided now is as good a time as any to share the trick for sewing sharp corners and angles.
This is a trick I learned the same time as the
Sewing Curves Trick
, and I must say, it has saved me from some intense breakdowns. It seems almost impossible to make an inset piece with pointed edges fit into a larger concave piece, but with a handy little clip at the right place and time, you'll be able to tackle this and many other sticky sewing situations! So, without further ado, the
Sewing Corners How To
! Get out all the patterns with v-necks, square yokes, and boxy darts- you've got everything you need to sew them now.