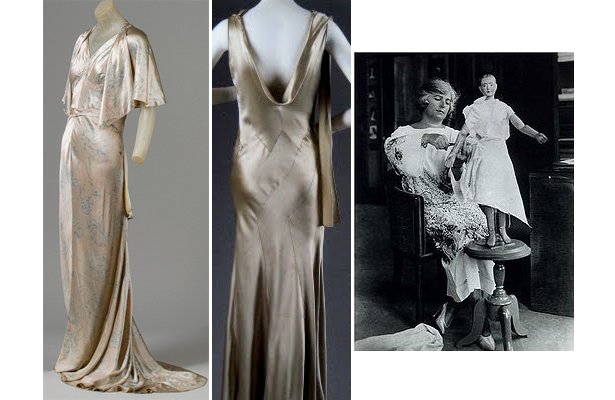 ShareThis
Madeleine Vionnet was a revolutionary designer for her time; not as universally well known as Coco Chanel but just as influential to the world of fashion. She is credited with creating the bias cut, a technique of cutting on the diagonal grain of the fabric which creates a sinuous and slightly clingy silhouette. The designer regularly had fabric custom made for her as wide as 180 inches to cut her dresses from.
Her style was widely adapted by the fashion world in the 1930s and continues to be synonymous with the 30s look. If you examine her fashions pictured below you will see they have a timeless elegance and are amazingly detailed. Madame Vionnet was influenced by ancient Greek sculpture and statues and wanted clothing to move and flow with the wearer. It's not at all surprising that she made dresses for Isadora Duncan, the avant- garde modern dancer of the 20s and 30s.
In today's world, with all of our stretch fabrics, it's easy to overlook how revolutionary it must have been to wear something that draped to your body the way Vionnet's dresses did, especially so after the inundation of boxy and loose fashions of the 1920s. Unfortunately Mme. Vionnet had to close her couture house in 1914 with the start of the first World War, and for good in 1939. With the devastation of a second World War, fashion was put on the back burner to concentrate on the war effort and the country's resources were reallocated. She never did reopen.
I have been obsessed with the bias cut lately as I have been designing a wedding dress with a bias skirt. It seems like a simple enough process but there is definitely an art to it. For instance, a bias skirt can cling and tug in odd ways if it isn't cut right or pressed properly during construction. The seams can stretch out of shape easily and it's not unusual to have a garment stretch by as much as four inches after letting it hang on the hanger for a few days. There are many techniques for working with bias still to be learned one of which I learned after trying to make the skirt in one piece but now know that it's better to make the skirt with a center seam so it hangs evenly on both sides.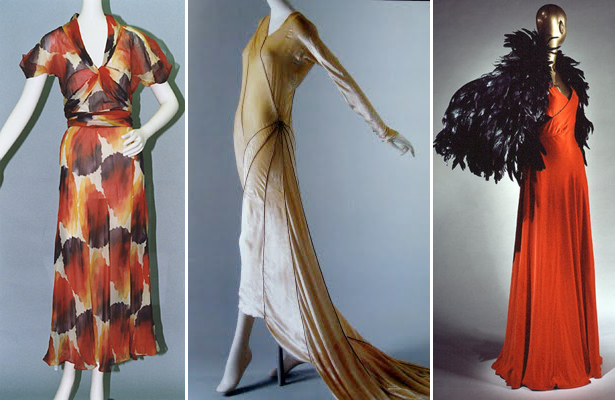 If you want to read more on Madeleine Vionnet and her influence in fashion, Betty Kirke wrote a wonderfully comprehensive article for Threads magazine which you can check out here.
~Justine
After moving from Los Angeles to an old farmhouse in the country with her husband and four children, Justine Abbitt (a trained fashion designer) found shopping outside the city rather uninspiring and difficult, so she decided to get busy with her needle and thread to start making things for herself and her family. Looking to get in touch with other DIYers she started her sewing blog, Sewcountrychick, which is also about country living through an ex-urbanists perspective.