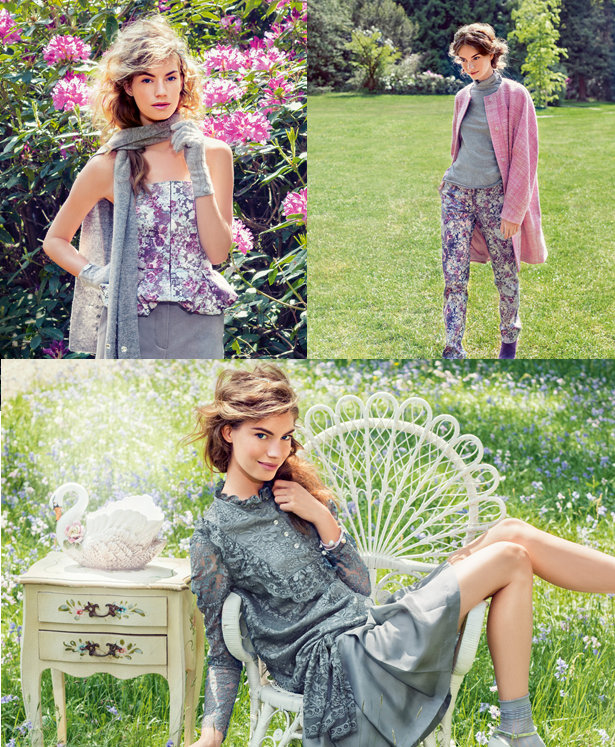 ShareThis
Flounce and frill in these adorable new patterns. Not only are these designs, like a bustier and fancy tea dress, fun to wear, they're also a fun challenge to sew! This collection is from the October 2013 issue of Burda Style magazine.
Every girl needs at least one bustier in her closet. This flirty Bubble Hem Corset has a cute peplum hem and hook and eye closure. Slip it under a blazer or go wild with a tight skirt!
Add this retro Cocoon Coat to your wardrobe to cover up all those mod dresses. The roomy silhouette fits over full skirts and is warm and comfy. Style it up with a beehive and big sunglasses for a sixties look!
Bring back the turtleneck in this slinky, stretchy top. The roomy shape keeps you comfy and is great for shopping or hanging out in a cafe on chilly days.
The neckline of this dress sets off your face and hairstyle and is so feminine and flattering. A modest cut with stretch is great for special occasions when you want to look put together, but still show off your figure.
Switch up the classic schoolgirl style in a luxe sequin or metallic fabric. The Pleated Mini Skirt fits at the waist and flares out at the hip. Wear it with chunky Mary Jane heels for the full effect!
Get classic style in this Hidden Button Blouse. Pick out a crazy vintage print and wear it untucked with black pants and ankle boots for a different look.
These easygoing Bootcut Tousers look chic with all your work tops, from dressy blouses to strappy tanks. Wear them low on the hip or belt them at the natural waist.
Stay warm in this fairy tale Hooded Coat with a big fluffy hood, sash, and slash pockets. This coat is warm and snuggly, great for keeping dry while apple picking or hitting a pumpkin patch.
Straight leg pants with a zip fly and front pockets will be your new favorite bottoms. These trousers look adorable in a seasonal print. In black, they have an Audrey Hepburn vibe that pairs perfectly with mod sweaters and blouses.
Looking for a fancy, vintage look? The High Tea Dress's detailed yoke, drop waist, and kicky pleated hem pull inspiration from multiple decades for an adorably girlie frock. Make this for a special occasion, or just wear it to dinner!
Pull pieces from this fairy tale collection for fall activities like drinking hot cider and watching the leaves turn. The changing of seasons is so romantic, and it's a great time of year to try your hand at sewing fancier pieces.
Happy sewing!