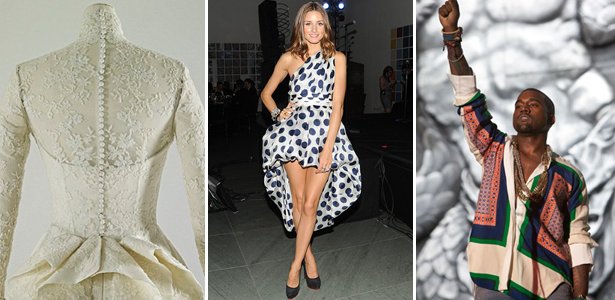 ShareThis
Catch up on our favorites stories, projects and general goings-on from around the web this week!
-According to the fashion watchers at Telegraph UK, "mullet dresses" are the next big thing in Hollywood. Business in the front, party in the back fashion? What are your thoughts?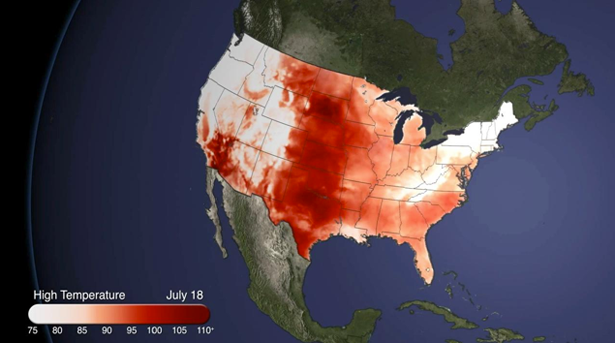 Image courtesy of Gawker
-If you live in the US, you know that it's freakin' hot – everywhere – making it really difficult to put any effort into getting dressed (it was already 90 degrees at 8am this morning!) This super easy Full Skirt Tutorial from Out of Order will help you stay both cool and adorable in even the most sweltering of temperatures.
-Are you ready for another collaboration from the Kaiser? Karl Lagerfeld's Impulse collection for Macy's drops August 31st and Fashionologie has a quick peek at a few pieces and sketches. After so many designer hi/low collabs, I have to wonder if this "trend" has been played out. It feels like it happens so often that it's not really as special as it once was. And whereas in the beginning with Proenza Schouler for Target and Stella McCartney for H&M it seemed really great and revolutionary, now it seems run-of-the-mill and sort of cheapens the higher end brands. What do you think about the continued pairing of designers and fast-fashion retail chains?
-I absolutely love this idea for DIY menu tags. The creative minds over at 100 Layer Cake used the technique to make menus for a wedding dinner, but this method could be employed for any special dinner or brunch and is also a great idea for making personalized gift tags.
-Grandma's old brooches and a few strands of ribbon are all you need to make one killer statement necklace! Follow these easy instructions courtesy of Martha Stewart and whip one up for yourself or your BFF.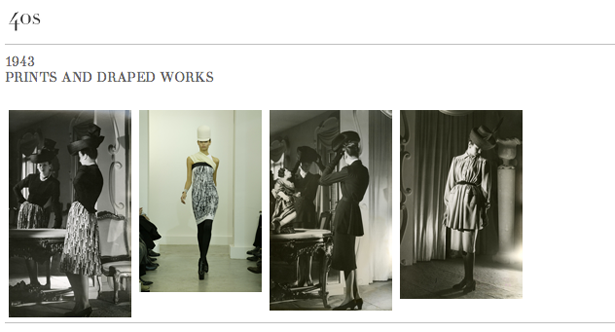 Image courtesy of Balenciaga.com
-The house of Balenciaga recently updated it's website and included a section dedicated to the heritage of the house as seen through pictures, sketches from Cristobal Balenciaga and pieces from more recent collections by current creative director and designer Nicolas Ghesquiere. For fans of both Balenciaga and Ghesquiere it's a great crash course in the legacy of one of the most influential fashion houses in history.
-In uncertain economic times and with consumers more price-conscious than they have been in decades, clothing companies are trying to cut their costs anyway they can. The latest method comes to us courtesy of Bloomberg Businessweek whose reporters focus in on "deconstruction experts" like Peter Brown who show manufacturers how to break down the logistics of garments and put them together more cheaply. Sometimes something as simple as removing an unnecessary pocket and rivet can save up to $0.20 or $0.50 per garment. While I'm a bit wary of the supposed 15% increase in clothing prices said to hit the market over the next couple of seasons, I don't know if I want to take chances on sacrificing quality instead…
-Need to spruce up those ratty old couch pillows and give your living room an instant makeover? Look no further than this amazingly simple tutorial from Tip Junkie for a quick, no-sew way to give those pillows a new life.

Images courtesy of the Daily Mail
-You can now pay £17.50 to get an up close look at Duchess Catherine's Sarah Burton for Alexander McQueen wedding gown. On display at Buckingham Palace through October 3rd, you can also check out her shoes, tiara, earrings and even the couple's towering wedding cake – complete with first cut marks made using a ceremonial sword.
-I am definitely a sucker for tiered ruffles. The look is so feminine, but without being too sticky-sweet girly. This tote bag tutorial from PARASOL would make the perfect carry-all for the beach or super chic grocery bag!
-And finally, after years of speculation and "is he or isn't he" talk, Kanye West has finally admitted that he is working on a clothing line. Central Saint Martins professor Louise Wilson spilled the beans to The Guardian, saying that he is working with knitwear designer Louise Goldin, while Harper's Bazaar Australia admitted that it's Editor-in-Chief Christine Cenetera has been consulting on the line since March. Is this just another celebrity with too much money and time on his hands, or do you think Kanye has a shot at being a new force in fashion?
Stay cool everyone, and have a great weekend!