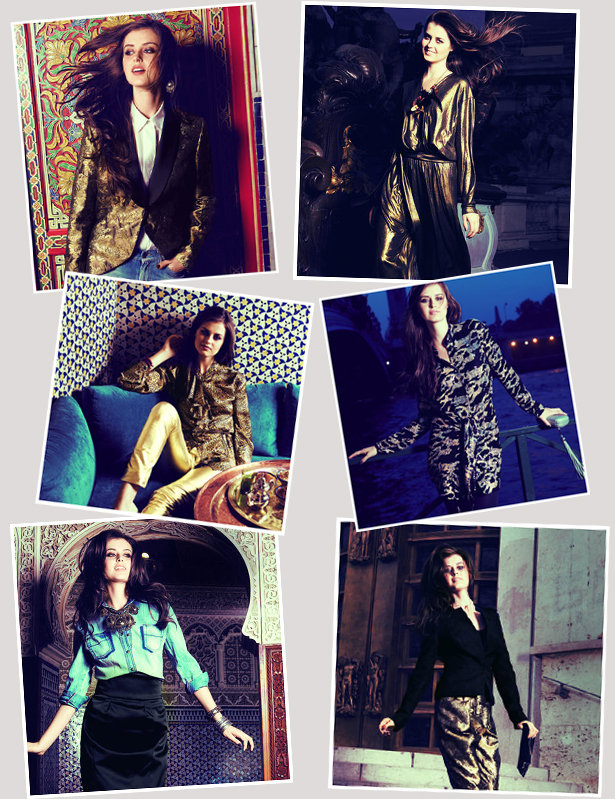 ShareThis
One thing I love about winter time in New York city is the opulence of fashion— richly hued silks, luxurious brocades, Matelassé silks and cottons, sequins and embellishing. Today I have proof that if you cut a classic pattern from an opulent textile, you something new + fresh—read on to see what I mean!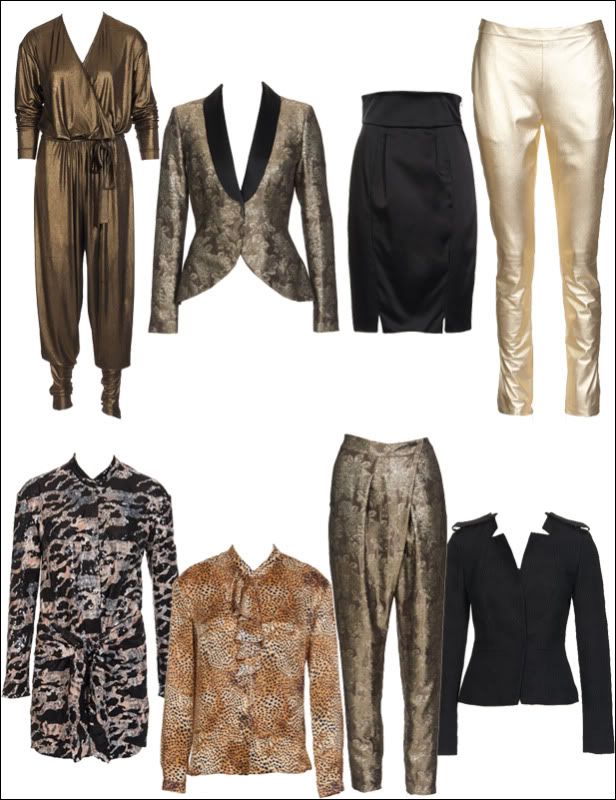 Metallic jumpsuit: Cut from a soft and stretchy metallic jersey this jumpsuit goes from ho-hum to hello! in seconds—how fun would it be to wear on new year's eve? Brocade jacket: Splurge on some richly embroidered brocade and make yourself a statement jacket. Make sure to find a brocade that you'll be able to press and sculpt into sharp lapels. Satin pencil skirt: Find some nice thick satin with crosswise stretch and make yourself a pencil skirt. Try black and pair with a festive top—or get a gem toned satin for a richer look. Gold trousers: If you're fashion daring, find yourself some gold pleather or microsuede and make yourself some solid gold trousers. Pair with a basic button-down or frilly blouse in a neutral color. Button-down dress: A simple button-down dress can be transformed into a party dress with one simple twist: the fabric. Find some sequin jersey and you've got the ultimate party dress. Leopard satin blouse: Hello tiger—if you want to spice up your bland winter wardrobe, get your hands on some leopard printed satin and try this frilly blouse. Brocade wrap trousers: If you're looking to make an avant-garde holiday statement, cut these wrap trousers from a rich and silky brocade—paired with our Matelassé jacket: A cute and stylish jacket which can be worn to add a bit of structure to your silhouette, Matelassé means 'ornamented by means of an imitation or suggestion of quilting, the surface being marked by depressed lines which form squares or lozenges in relief; as, matelassé silks'.

Want to learn more about fabrics? Check out my posts on Brocade + Damask, Choosing Fabric, Liberty of London, and Recycled + Reclaimed Fashion.