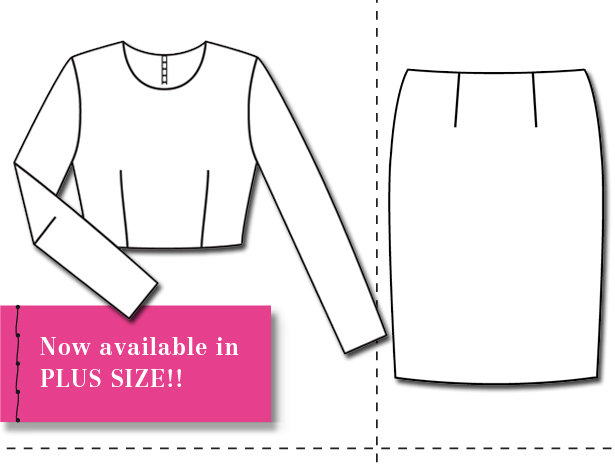 ShareThis
We are excited to announce that we now offer our popular bodice and skirt slopers in plus sizes! Slopers are a great foundation and base for designing and creating your own sewing patterns that really fit your body and style. These slopers are designed to have minimal detail so that they can be easily manipulated through pattern making. Read more and get your copy of our fitting bodice and skirt slopers in regular or plus size.
Get the basic slopers available in plus sizes 44, 46, 48, 50, 52:
Bodice and Sleeve Sloper
Skirt Sloper
If you want to learn more about perfecting the fit of your sloper to your body measurements then be sure to check out our Pattern Grading Web Seminar where you will learn how to compare measurements on your body with those of the pattern and make the necessary alterations BEFORE sewing the first sample.

example of manipulating the basic slopers to create new sewing pattern designs
New to pattern making? No problem, BurdaStyle has some great resources to help you along the way!
For very visual tutorials on pattern modifications check out the BurdaStyle Video streaming site, specifically these sections:
Working with Patterns
Pattern Making
Also check out our new How-To section for tons of great video resources for altering and sewing patterns.
Check out all of our other great sloper patterns:
Basic Bodice and Sleeve Sloper
Basic Skirt Sloper
Fitted Dress Sloper
Shift Dress
Pant Sloper
Swimsuit Sloper
Plus Size Swimsuit Sloper
Get them all to build your sloper library, happy sewing!