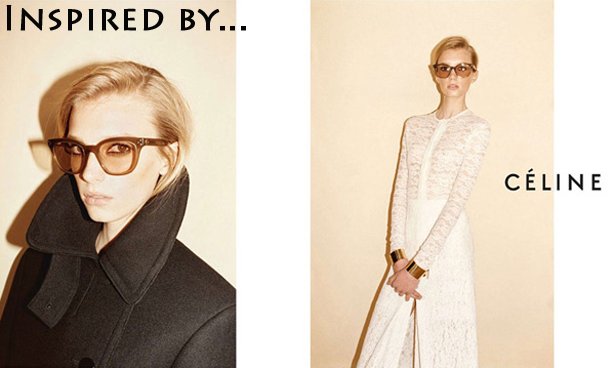 ShareThis
Simple lines, easy shapes, neutral colors – at first take minimalism doesn't exactly sound like the most exciting movement in fashion. However, in the hands of Phoebe Philo, new minimalism has exploded into a look and lifestyle that's hard to ignore. Fresh off receiving the 2010 title of British Designer of the Year, I thought it appropriate to take a look at Philo's work for the house of Celine that has spawned a worldwide club of dedicated followers (otherwise known as the Philophiles) and how you can achieve that sleek look with BurdaStyle patterns and projects.
For her Fall 2010 collection, Philo focused on no frills luxury with a palette of neutral colors including navy, black and white. Simple staples like straight, cropped pants, a sleek pencil skirt and a simple waistcoat are timeless, transitional pieces that will slip easily into any wardrobe.

Patterns: Cropped Trousers and Double Breasted Waistcoat.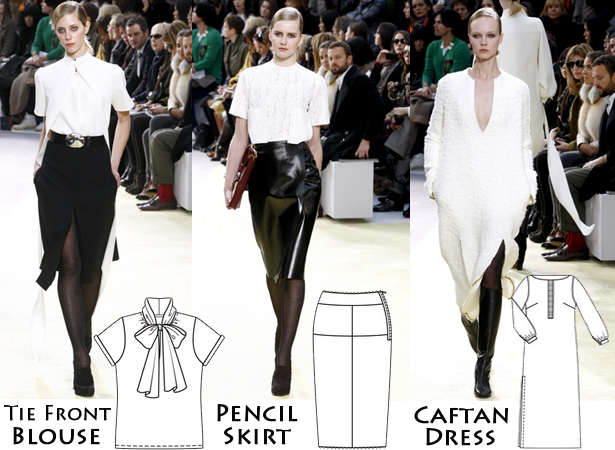 Patterns: Tie-Front Blouse, Pencil Skirt, and Caftan-Style Maxi Dress.
Touches of leather and lace add texture to the simple but classic shapes, making for an overall cool and decidedly modern look.
For the Spring season Philo again stuck with the basic shapes, incorporating wide-leg pants and tunic tops into many of her ensembles, but this time she played with a few pops of color and graphic patterns adding a sort of bohemian slant to the otherwise sparseness of her aesthetic.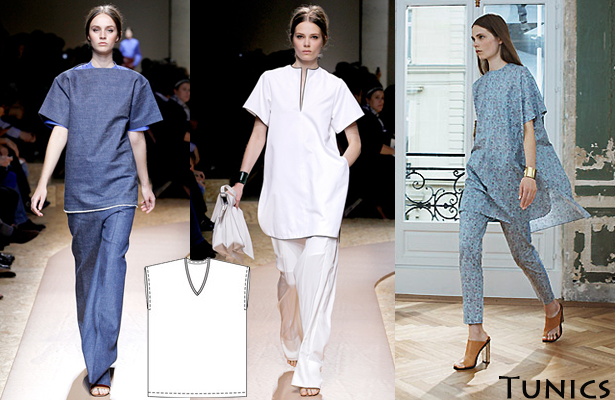 Pattern: Tunic Top.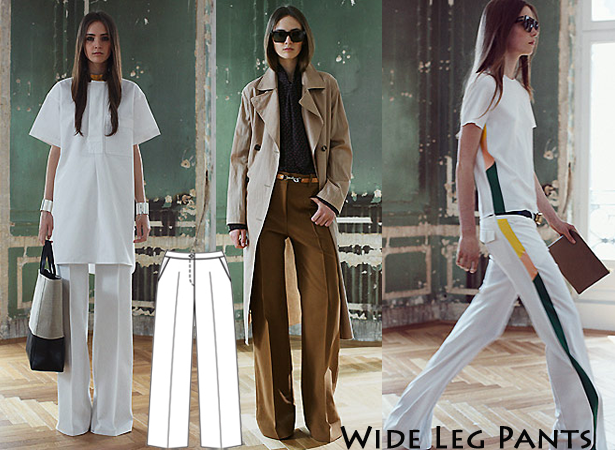 Pattern: Wide Leg Trousers.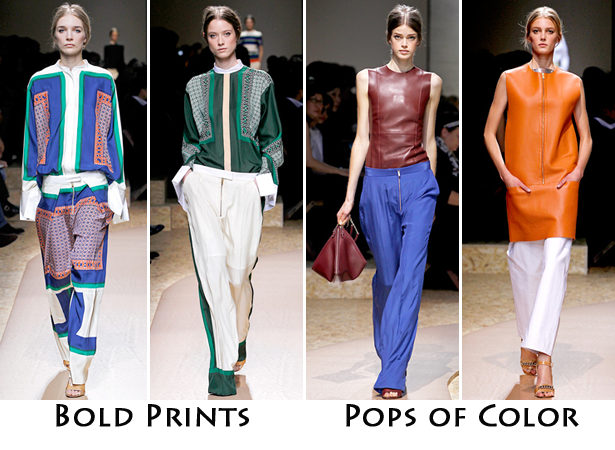 Although many a minimalist designer came before Philo, she has done much to reinvigorate the concept for a new generation of fashion lovers and provided a sleek update to classic and simple design.
What do you think about the revival of minimalism? Are you more restrained or excessive in your fashion and sewing project choices?